The Results Are In
Your results should not be understood as an official diagnosis.
A General Porcelain Routine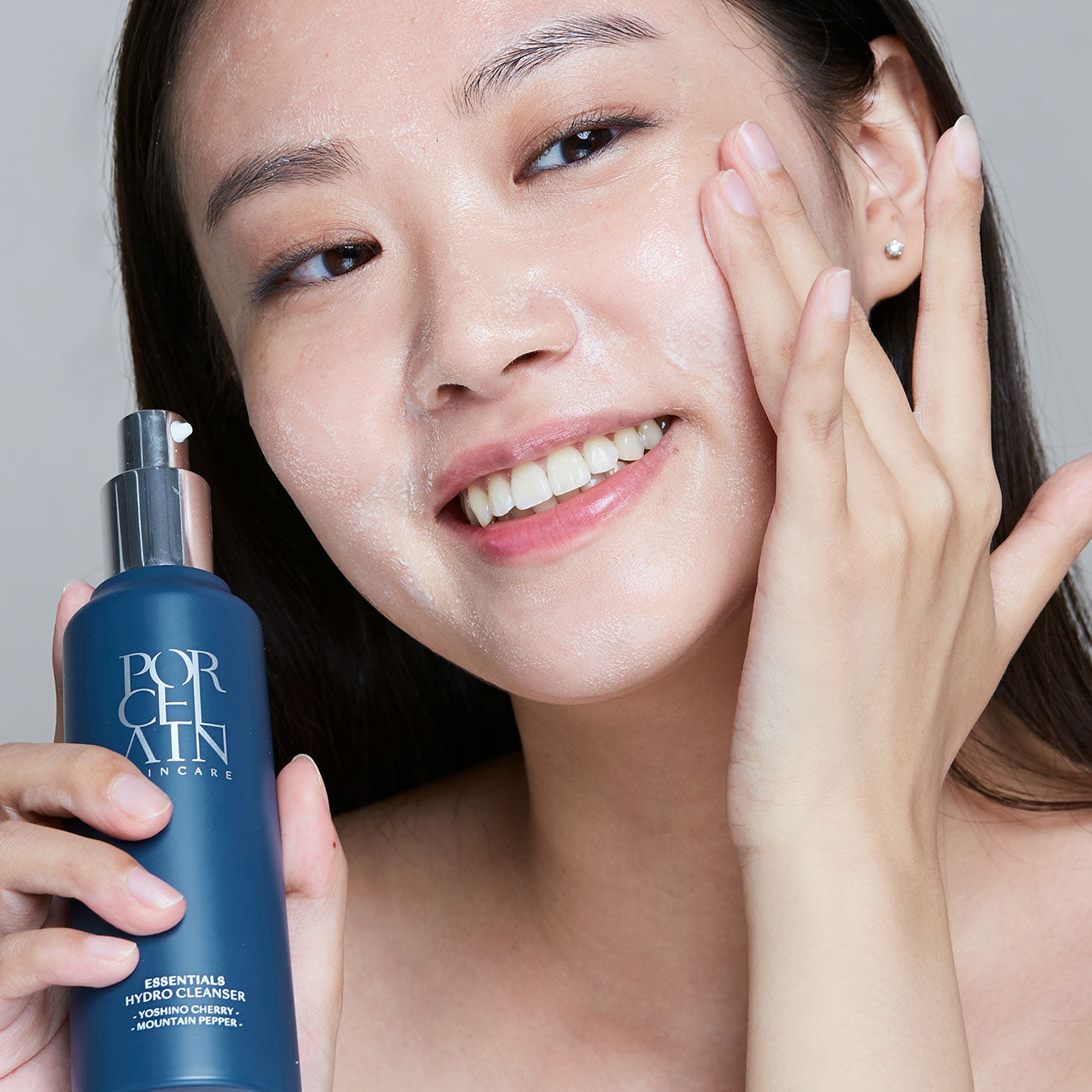 Step 1
Use 3-4 pumps from your recommended cleanser with an upward circular motion to remove all impurities.
Pre-cleansing Milk - Gently removes makeup and impurities
Hydro Cleanser - For all skin types
Deep Cleansing Gel - For oily skin
Tip! Double cleanse using our Pre-cleansing Milk and Hydro Cleanser.
Best used twice a day.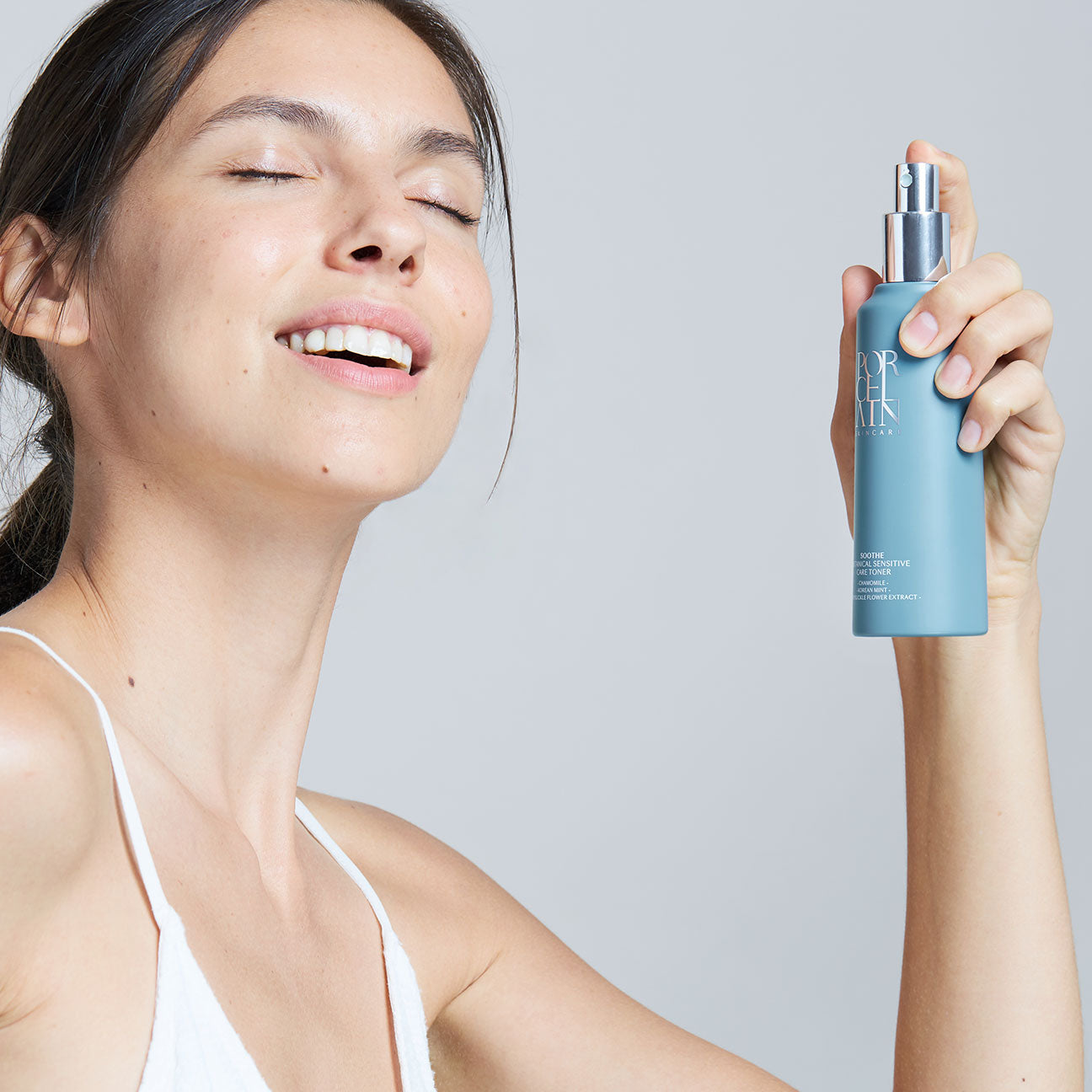 Step 2
After cleansing, it is important to rehydrate and balance your skin's pH. Toner time! Spray the suitable recommended toner directly onto your face or soak a cotton pad and sweep it across your skin.
Deep Hydrating Lotion - Contains Jojoba Seed and Rose oils, Vitamin E and B5, Sodium Hyaluronate and Hyaluronic Acid
Botanical Sensitive Care Toner - Packed with 7 botanical herbs that forms a protective barrier in 3 seconds to soothe sensitive skin.
Tip! Both toners can be used interchangeably too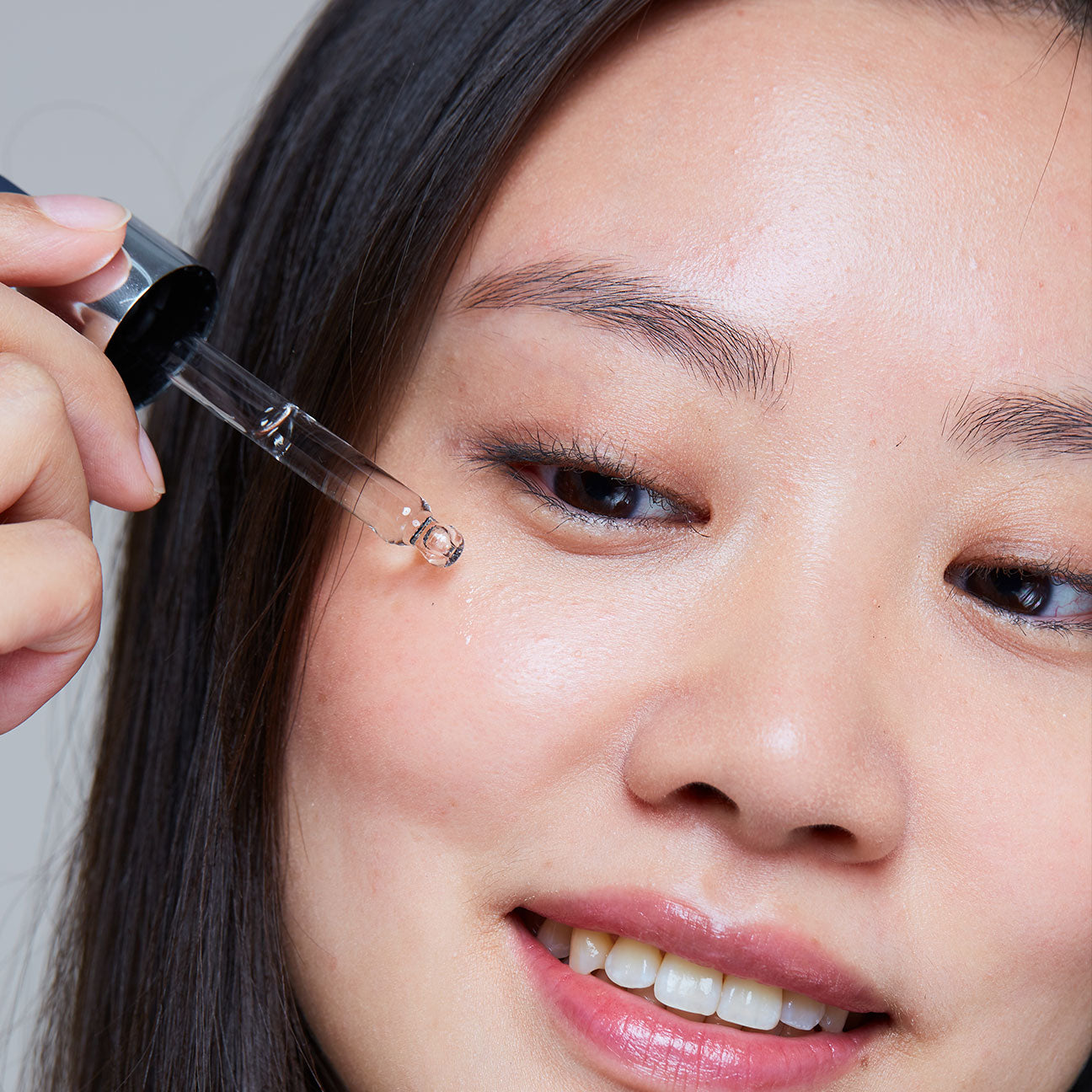 Step 3
Serums provide a highly concentrated blast of nutrients onto your skin. A couple of drops of our serum a day goes a long way in helping to balance your skin and slow signs of ageing.
HA+ Hydrating Serum - Intensely hydrates and retains skin moisture
pH Balancing Essence - Anti-inflammatory and restores skin's natural pH level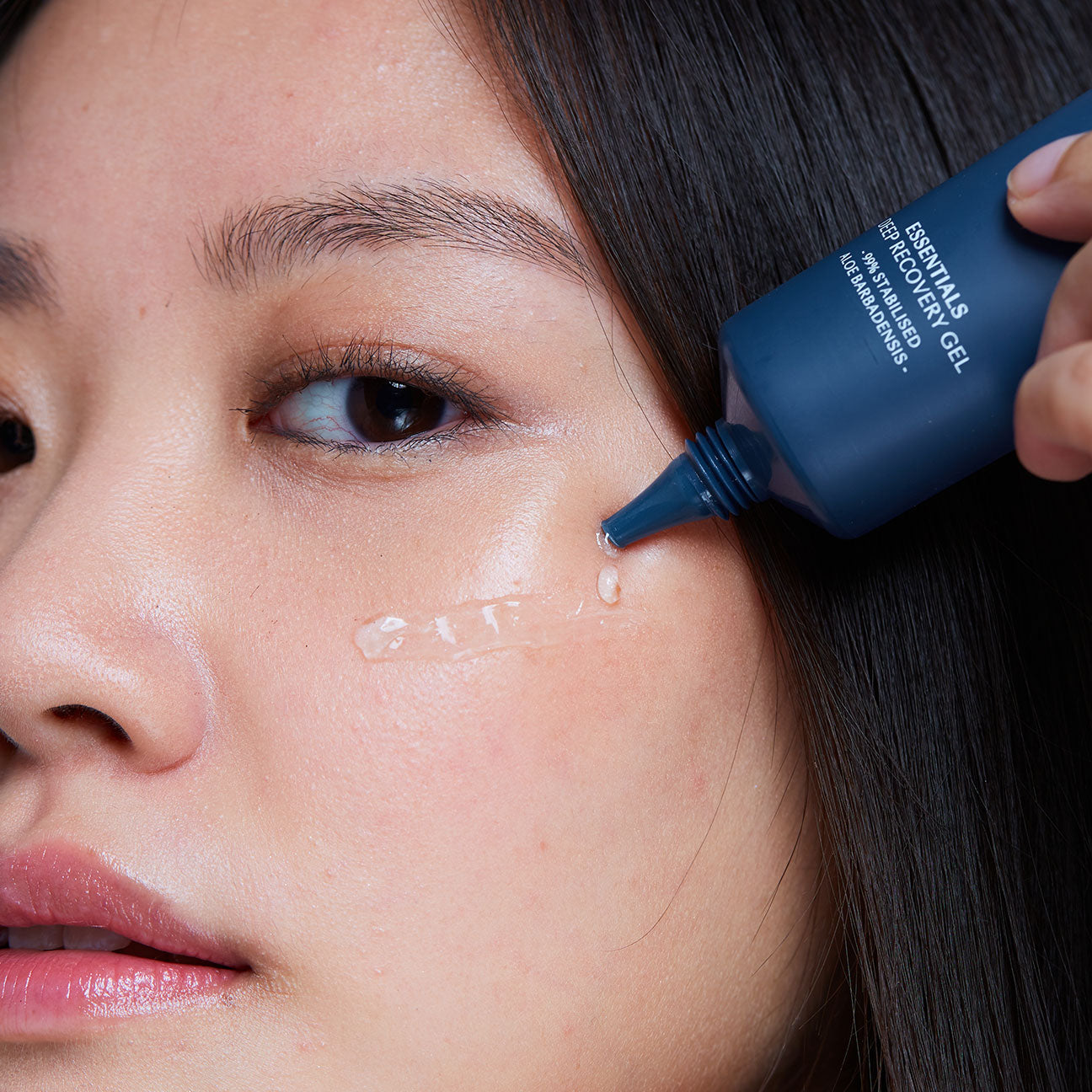 Step 4
Now it is time to treat specific skin concerns. Massage a moderate amount of the recommended gel(s) onto your skin;
Deep Recovery Gel - To repair and rebuild skin barriers
Botanical Soothing Gel - To relieve and hydrate irritated skin
Hydraclear Gel - To combat bacteria growth and acne
Tip! These gels can be mixed together or even with moisturisers.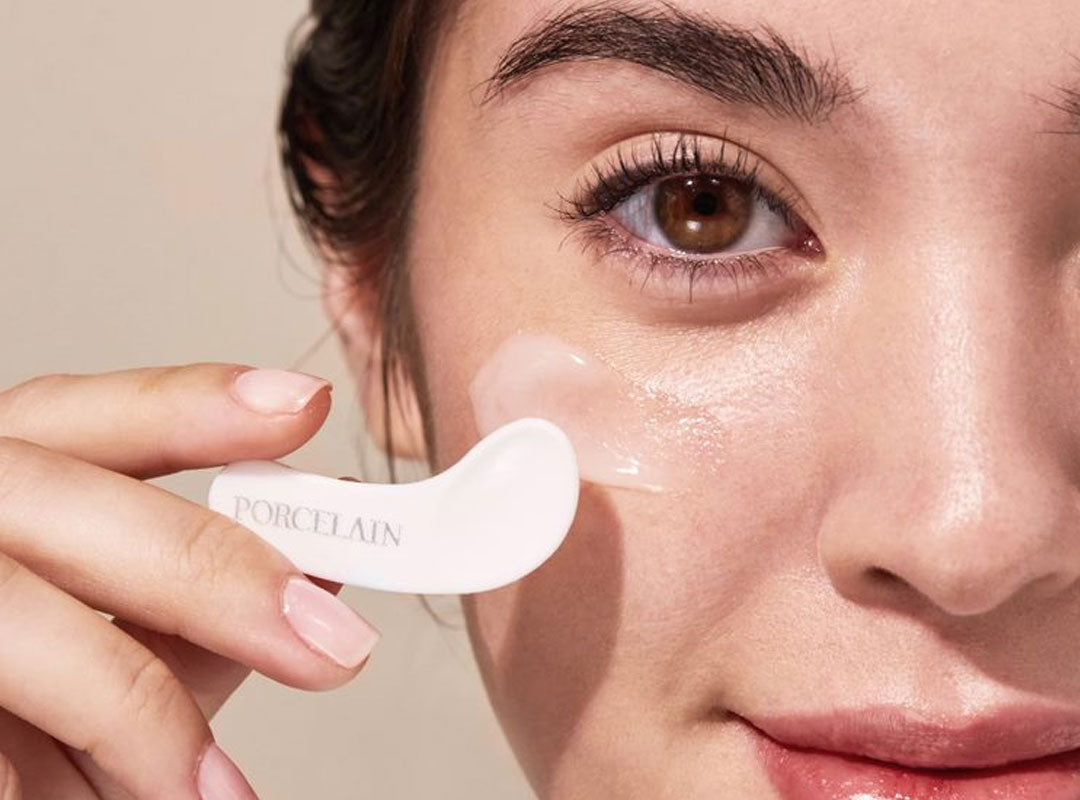 Step 5
We are almost done. Last step is to moisturise and protect (without clogging your pores)!
Day Time
Use our Bio-DNA Defense Aqual Gel followed up with a sunblock such as Ultra Sheer Platinum UV Protector or Skin Perfecting Moistuiriser
Night Time
Use our Bio-Reset Intensive Night Recovery Elixir.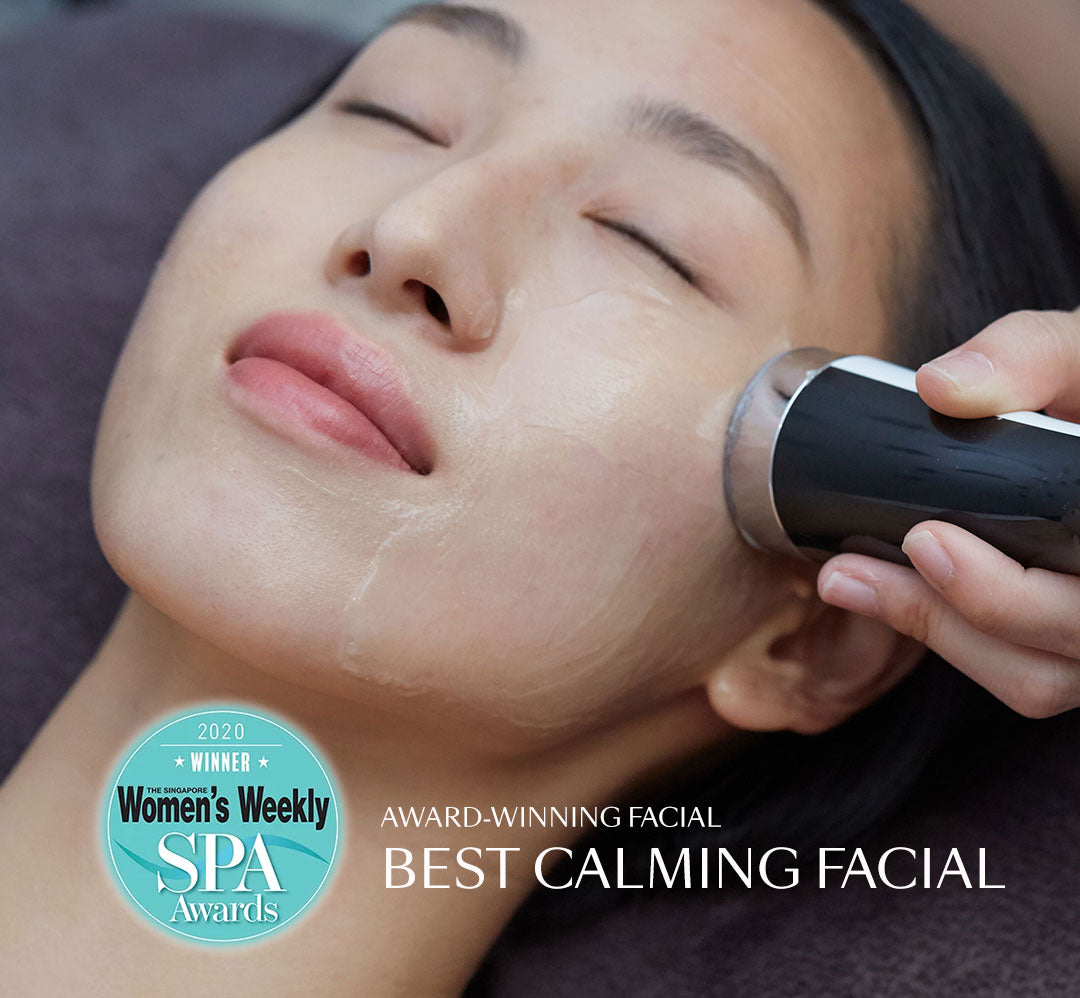 Step 6 (optional)
Pamper yourselves with a facial spa treatment every month or quarter.
Find out more
FAQ
How long does it take for me to see results?

The timeframe to a noticable result can vary depending on the specific treatment, product and your individual skin type. For our facial treatments, you may notice immediate effects such as smoother and more hydrated skin, a brighter complexion, or reduced redness. However, some treatments may require multiple sessions for the full benefits to become apparent. For our products, it may take 6 - 8 weeks or even more to notice a difference. To get a more accurate idea of what to expect, it is best to consult with our skincare aesthetician who can assess your specific needs and provide information based on the particular treatment or product you are considering. They would also be able to provide a better estimate of the timeline in seeing results based on their expertise and knowledge of the treatment's effects.
Can I choose not to get certain recommended products?

Yes, while our products work wonders when used hand-in-hand with each other, they shine individually as well. You may also opt to get the mini sizes to try first before purchasing the regular sized ones.
What if I get an adverse reaction using the products recommended?

All our products are safe and have gone through rigourous testing. Nontheless, everyone's skin is unique, and reactions can vary. If your skin tends to react easily, It's always a good idea to patch test new products on your neck before applying them to your face. We would also recommend to go through the ingredients before purchasing. Sometimes, our skin requires a bit of time to transition and adapt to new products. A mild and brief tingling or stinging sensation after applying a skincare product can be considered normal, particularly with products that contains certain active ingredients. However, if the sensation is severe, persistent, or accompanied by other negative skin reactions, stop using the products and seek professional advice.
I require more assistance about my skin

Our skin experts are more than happy to assist your concerns. Drop us a message on WhatsApp or email us at knockknock@porcelainskin.com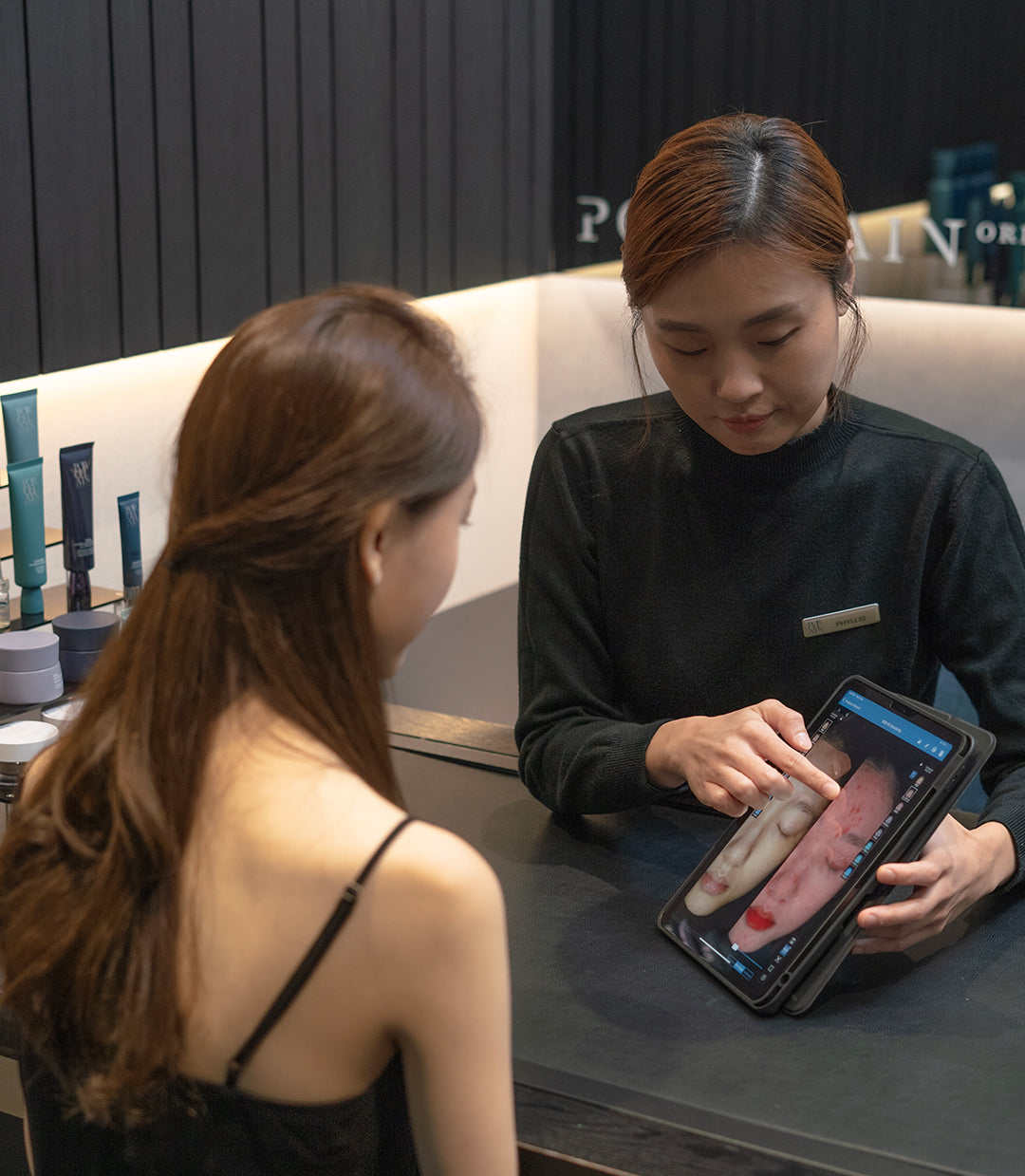 Need a more thorough analysis?
Try our Skin Discovery Enhanced.
A comprehensive Q&A about you, followed with a thorough skin analysis using a device that zooms up to 80 times of your skin surface, allowing us to uncover the deepest secrets of your skin.
Find out more