Regular price
Sale price
$58.00 USD
Unit price
per
Sale
Oh no. Just sold out
A concoction of natural Jojoba Seed and Rose oils, Vitamin E and B5, Sodium Hyaluronate and Hyaluronic Acid, this versatile 5 in 1 toning lotion combats the free radicals in our environment and stimulates regeneration in our skin. Damascena Rose extracts also help deeply hydrate the skin and improve its natural resilience. 
Suitability

All skin types especially great for combination, dehydrated, aging and sensitive skin
Free From

Cruelty Free • Parabens Free • Silicones Free • Phthalates Free • Sulphates Free • Drying Alcohol-Free • Artificial Fragrance-Free
Ingredients List

Aqua (Water), Damascena Rose Extract, Simmondsia Chinensis (Jojoba) Seed Oil, Butylene Glycol, Cucumis Sativus (Cucumber) fruit extract, Sodium Hyaluronate, Ceramide 3, Tocopherol Acetate (Vitamin E), Pantotheic Acid (Vitamin B5), Gossypium Herbaceum (Cotton) Seed Extract, Dipotassium Clycyrrhizate, Zinc PCA, Cetearyl Isononanoate, Ceteareth-20, Cetearyl Alcohol, Glyceryl Stearate, Glycerin, Ceteareth-12, Cetyl Palmitate, Rose Essential Oil, Allantoin, Natrosol Hydroxyethylcellulose
Share
View full details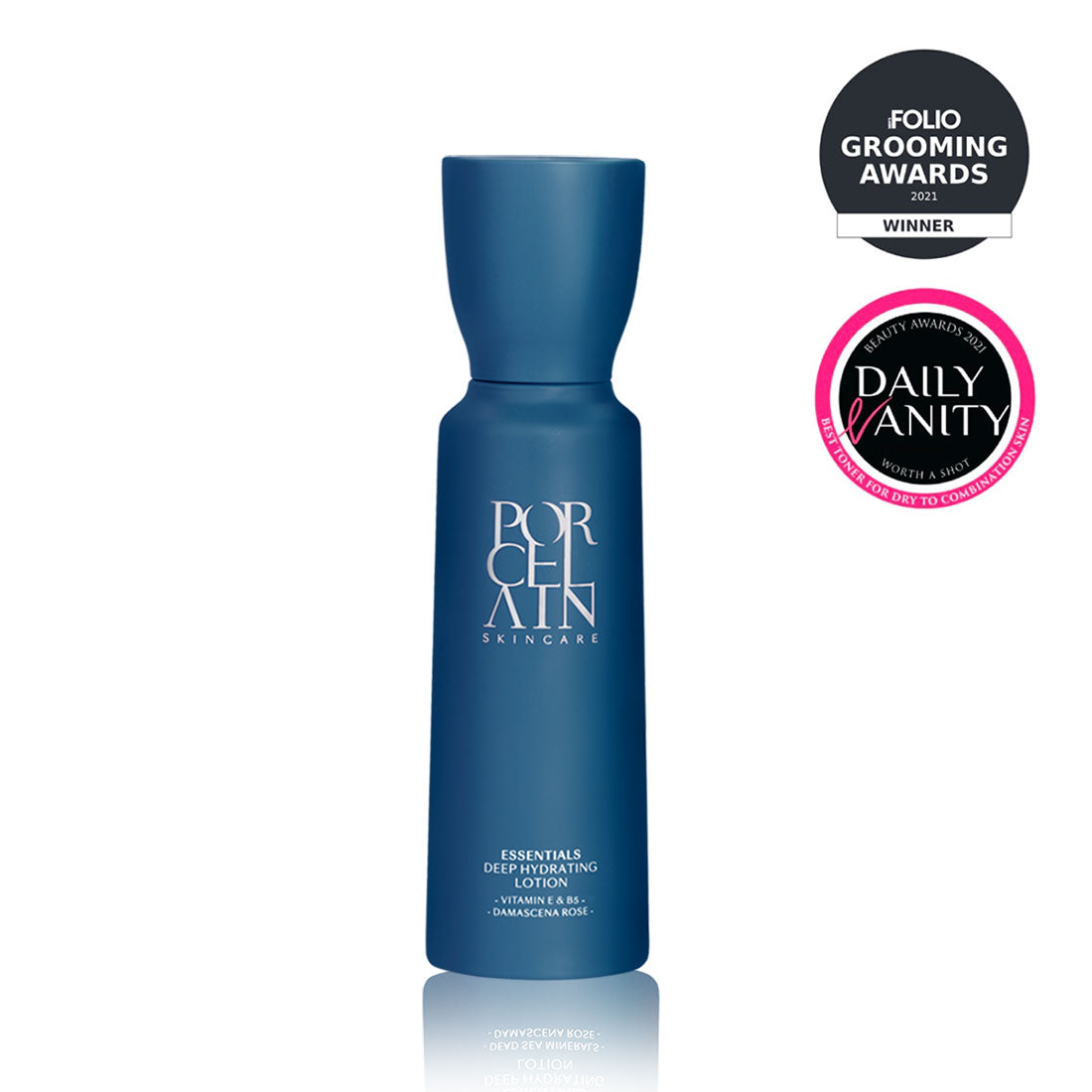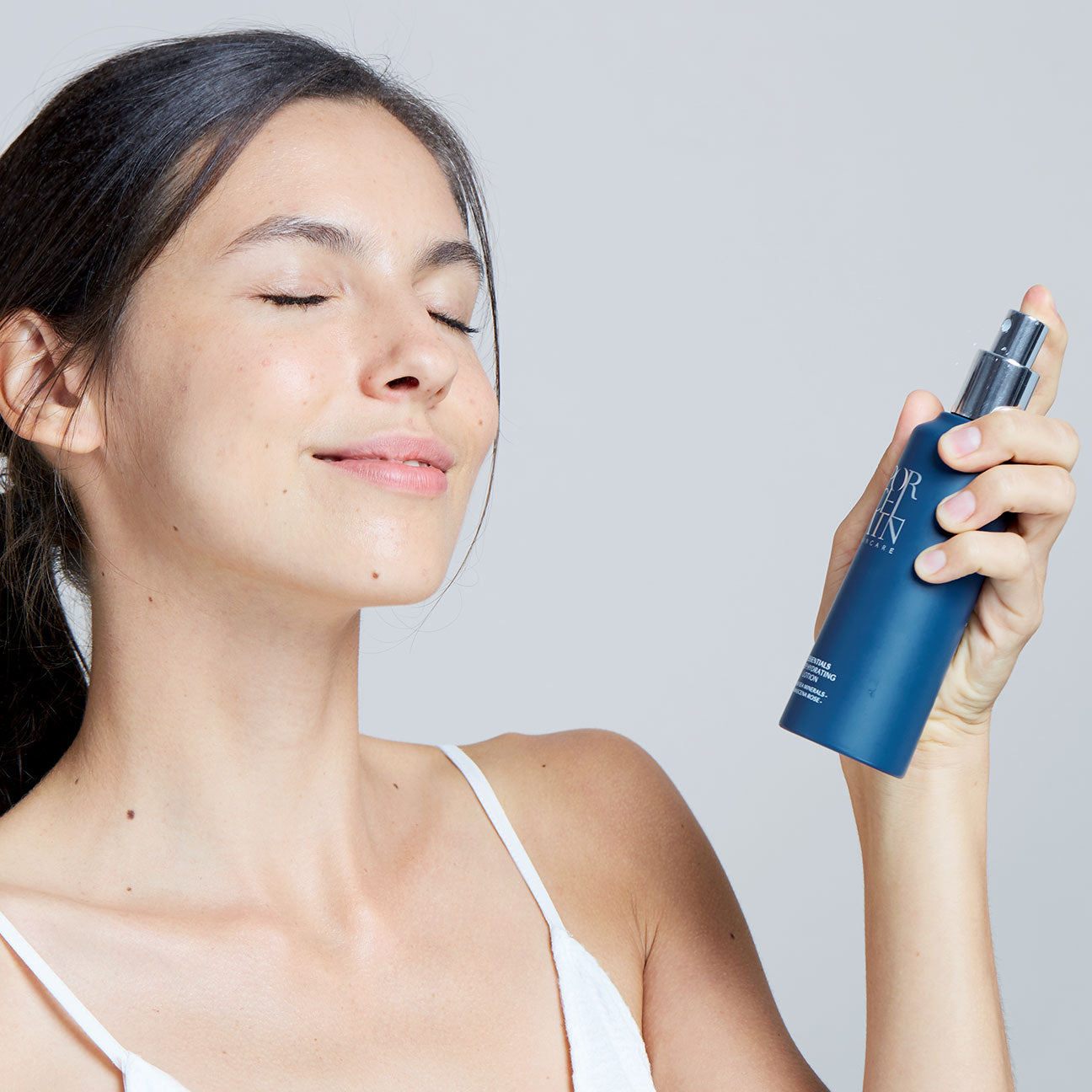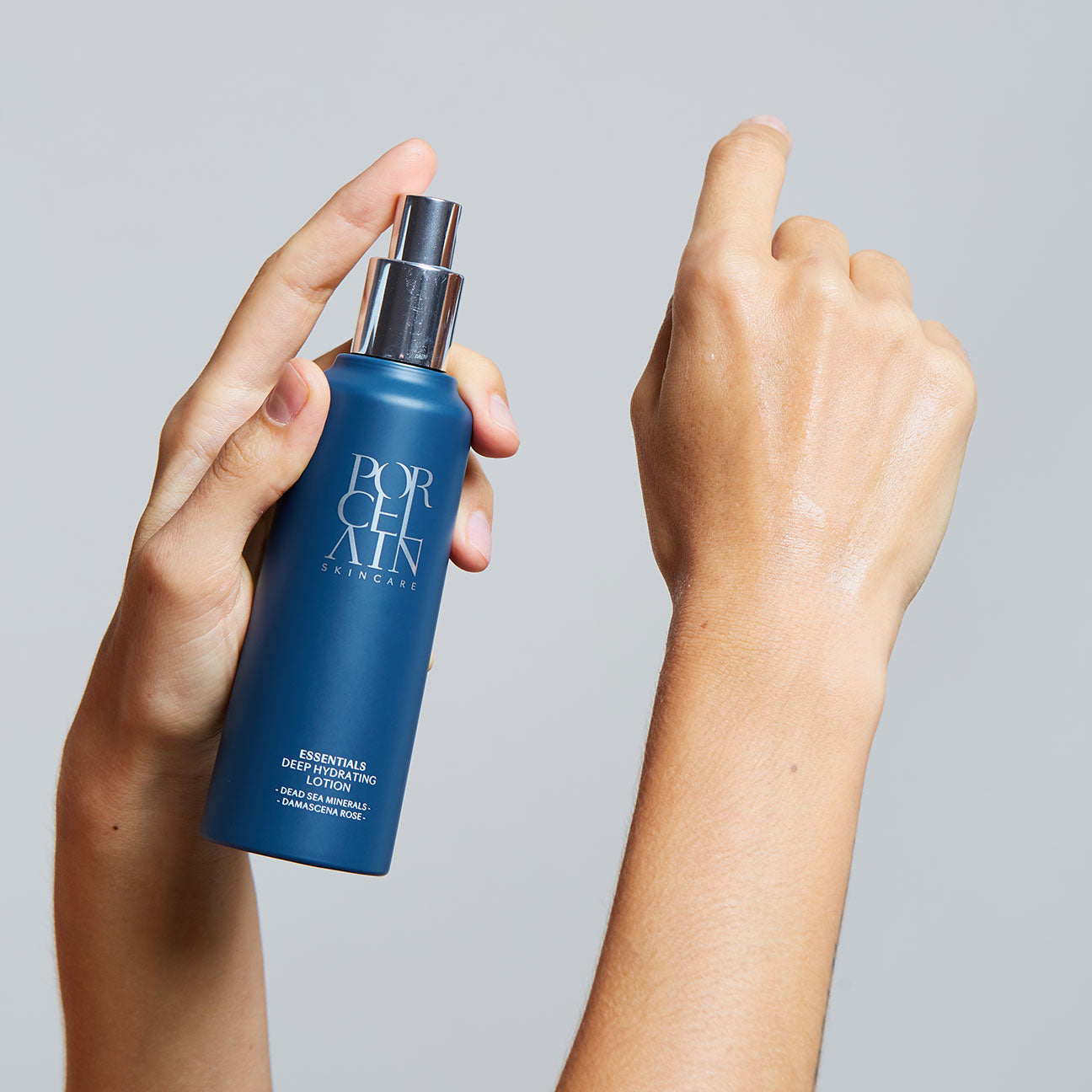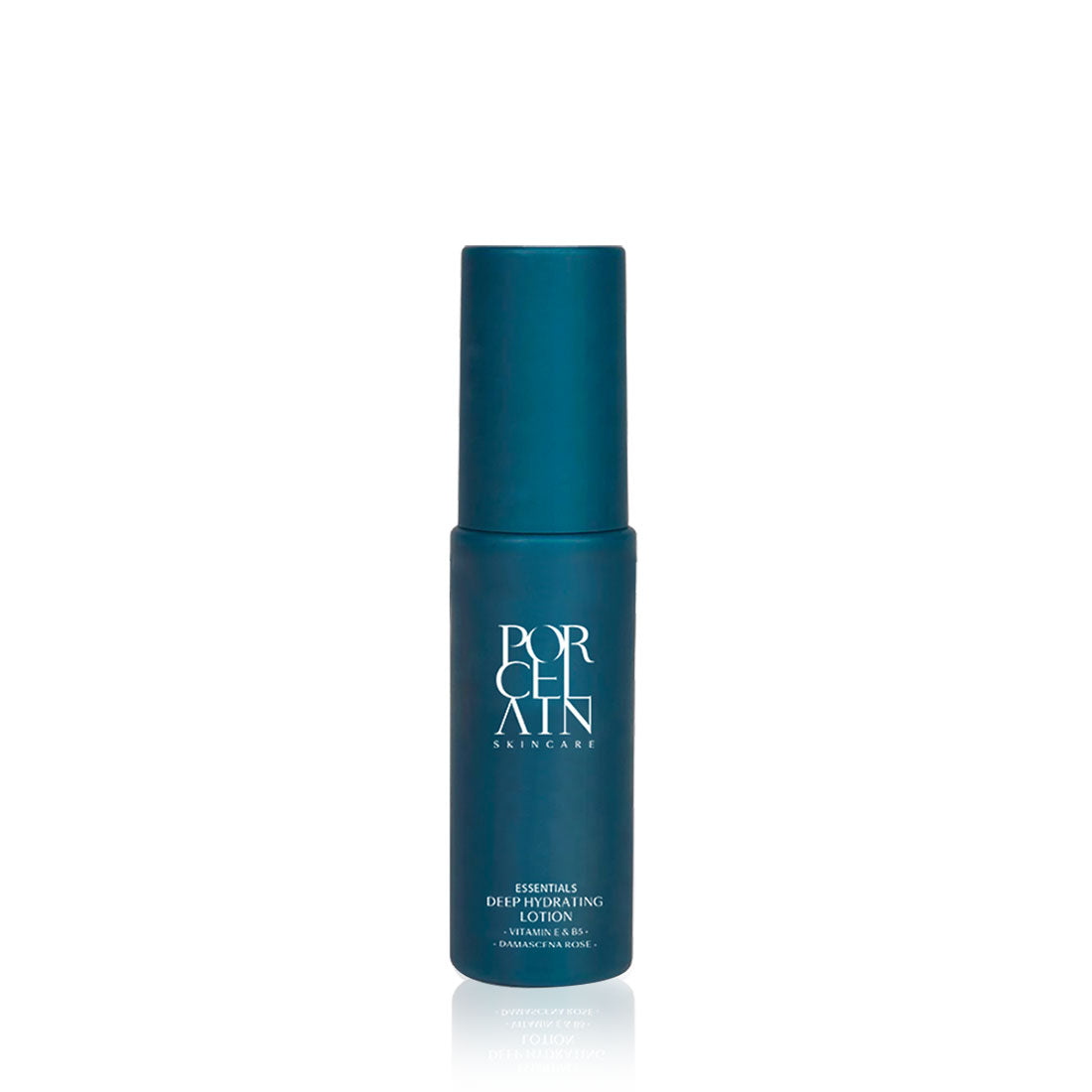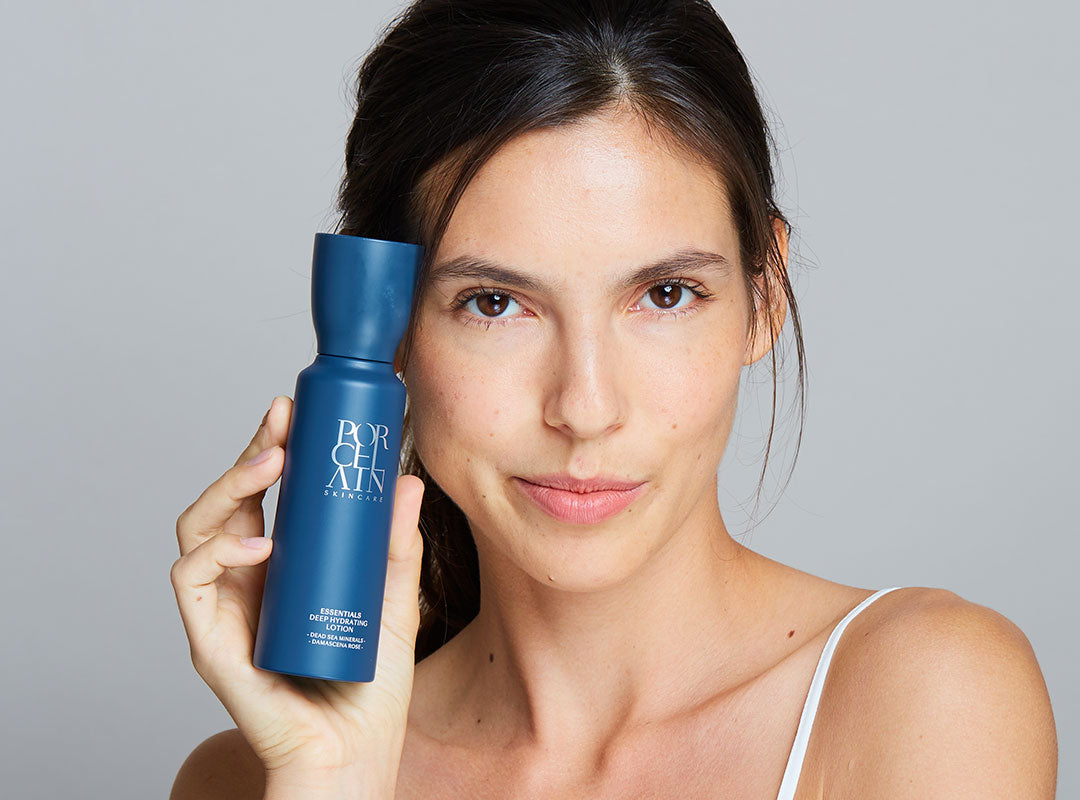 Deeply hydrates and refreshes skin and reduce loss of moisture
A refreshing lotion packed with antioxidants that helps to hydrate skin as it protects against free radicals, speeds up skin recovery and rejuvenation.
Key Benefits
✓ Replenishes and locks in moisture
✓ Stimulates cellular regeneration
✓ Heals and soothes skin
Damask Rose Extract

Laden with anti-aging and antioxidant Vitamins A, C, D, and E in addition to essential fatty acids – all of which are known to help reduce fine lines, plump up skin, and help encourage collagen strength and production.



Sodium Hyaluronate

Penetrates into the deeper layers of the skin, enhancing skin's natural suppleness for youthful appearance.

Jojoba Seed Oil

Helps seal the skin with a protective barrier to keep it from losing moisture, making the skin soft and supple.

Rose Oil

Promotes circulation, reduces blood pressure and is emotionally uplifting. It tones the skin and heals infections, blemishes, and scarring as well.

Tocopheryl Acetate (Vitamin E)

Offers powerful antioxidant properties to defend the skin from pollution and other ageing stressors.

Ceramide 3

Retains and enhances moisture while strengthening the skin's natural barrier against irritants.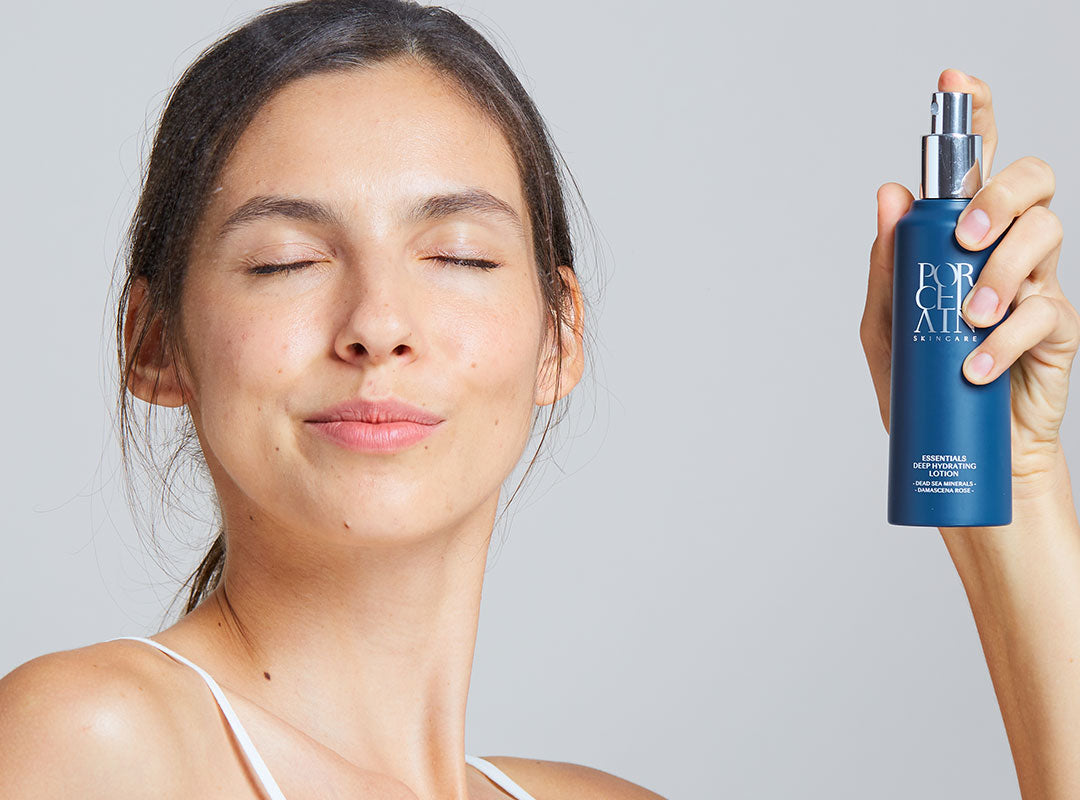 Why is Toning Important?
Toning helps to eliminate the leftover impurities and balance the skin's pH level. It will provide a thorough cleanse, resulting in the smaller appearance of pores and deeper penetration of skin products. Not only does toning provide the skin with a final cleanse but also include other skincare benefits.
How to Use
Step 1: Moisten a cotton pad with lotion.
Step 2: Swipe on cleansed skin.

Apply twice a day. Can also be used as a setting spray or a soothing mask

Optional: For dehydrated skin, spritz lotion as needed throughout the day as a skin revitaliser.
Frequently Asked Questions
Is Deep Hydrating Lotion suitable for all skin types?

Lotion is made from all-natural ingredients such as Rose and Jojoba Seed oils and Vitamin E, which fights against free radicals and prevents cellular damage, while Damascena Rose extracts, hyaluronic acid and sodium hyaluronate deeply hydrate the skin and improve its natural resilience.
Is Deep Hydrating Lotion safe around my eye area?

Yes. It is safe to use around the eye area.
When to use Deep Hydrating Lotion?

Deep Hydrating Lotion is perfect for any weather. It is a lightweight facial mist toner that tones, hydrates, soothes and revitalizes dull skin. Moisten a cotton pad with lotion and swipe on cleansed skin twice a day. For dehydrated skin, spritz lotion as needed throughout the day as a skin revitaliser.
Why do I need to spray Deep Hydrating Lotion after cleansing?

Your skin usually feels dry after cleansing. This is because the cleanser removes the protective oil on your skin. By using a facial mist, you can preserve the moisture in your skin effectively. At the same time, the mist acts as a booster, allowing skincare products to penetrate your skin easily.
Where should I store my Deep Hydrating Lotion?

Keep out of reach from children. For external use only. Keep away from direct light & heat. Store below 25 degrees Celsius in a cool dry place.
Eco-friendly

We keep your skin and the environment safe through sustainable formulations with recyclable bottling and packaging.

Read More

Plant A Tree

We are committed to planting 1 tree with every order you make, making planet Earth a better home for all.

Read More

Recycle & Reward

Recycle empty Porcelain bottles with us and be rewarded. The environment will thank you too!

Read More