Enjoy Sun Rescue™ Facial Treatment 1-for-1 Trial at $368 (Save $492!)
Trial includes: 
• 1 session of Skin Discovery Enhanced - 30 mins (U.P. $75)
• 2 session of Sun Rescueᵀᴹ Treatment for New Customers Only - 60 mins each (U.P. $736)
• Complimentary 1pc Deep Recovery Gel 20ml (worth $49)
Hear What Other's Have Said
"The Sun Rescue™ Treatment has changed my skin forever. It is less oily, moisturised and very clear now! Worth every penny!."

– Rozz Lee, DJ

"My therapist was very friendly and explained thoroughly bout the condition of my skin and the objective of every step of the facial. Immediately after the session I saw a great improvement in my skin- brighter and I was glowing! Can't be any happier with my session."

– Roxanne Jakab

"This ultra-calming treatment reverses sun damage and shortens recovery time for sun burnt skin using a three-prong Calm, Repair, Hydrate approach."

– SingaporeMotherhood.com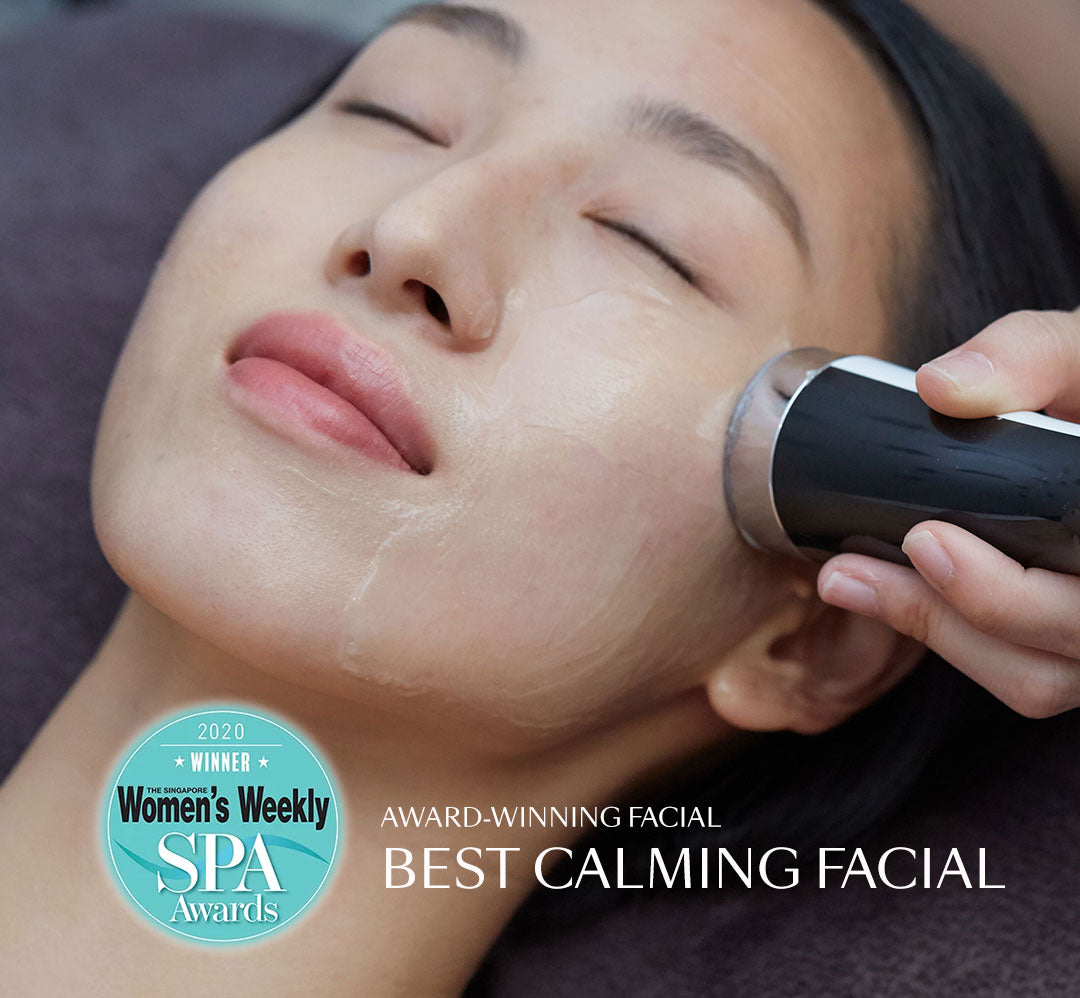 What is Sun Rescue™ Facial Treatment
The Sun Rescue™ Facial Treatment entails a three-pronged approach of Calm, Repair and Hydrate to provide restorative care. Soothe sun-damaged and/or dehydrated skin instantly with a combination of Oxygen- and Cryo-therapies to calm, stimulate repair, shorten recovery time and reduce skin sensitivity.
Calm: The damaged skin surface will be chilled to a temperature of up to -10°C with the use of CryoProbe, Electrophoresis and stabilized aloe vera to kickstart the process of vaso-constriction and -dilation to encourage skin regeneration.
Repair: An oxygen hyperbaric spray is used with a customized serum to provide cellular hydration, pH level regulation and to repair the skin.
Hydrate: The treatment ends with an anti-inflammatory and soothing cucumber mask on the skin, sealing and locking in moisture.
Witness Instant Results After 1 Session
Results are safe, effective, and immediate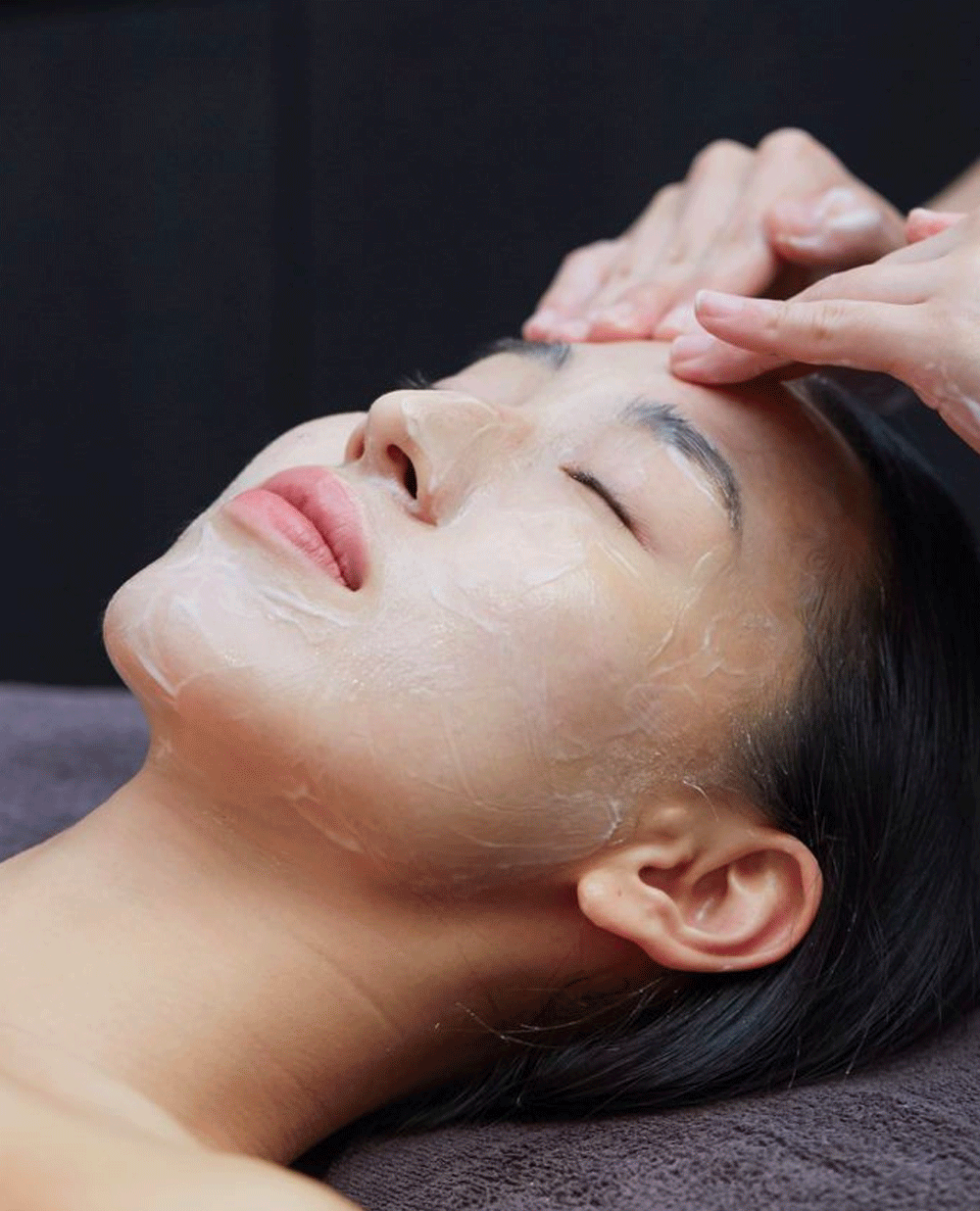 How it Works
• Double Cleansing
• Exfoliation
• CryoProbe
• Cryo-Electrophoresis/Microcurrent
• OxySpray Mist Therapy
• Custom Blended Mask
• Head Massage
• Moisture Protectant
• Sunscreen
Frequently Asked Questions
How long is the treatment? 

The treatment lasts for 60 minutes in total.
Is there any downtime? Is this treatment safe?

The treatment is safe and has no downtime.
What is the treatment's suitability?

Suitable For:

- Dehydrated Skin​
- Distressed Skin​​
- Sensitive Skin, Redness or Flushing​​
- Sun-damaged Skin ​

Not Suitable For: Individuals with sunburns, broken skin or extremely dry skin
TERMS & CONDITIONS
Limited slots, first come first served basis for Sun Rescue™ Facial Treatment, Skin Discovery Enhanced consutation and redemption of Deep Recovery Gel (20ml), available at all Porcelain outlets. Promotion is valid for new customers only and not valid for use with other offers, discounts, vouchers, card privileges, bundle buys, and in-store promotions. Appointments made are non-refundable, non-exchangeable and non-transferable. T&Cs are subjected to changes at Porcelain Pte Ltd's discretion.