Regular price
Sale price
$19.00 USD
Unit price
per
Sale
Oh no. Just sold out
A power cleanser with proprietary deep cleansing formula using Coconut extracts to thoroughly cleanse pores and remove impurities without stripping the skin's natural moisture. Chamomile, Cucumber and Aloe Vera extracts soothes your skin while Oleanolic Acid (from olives), Soy Amino Acids and Bladdewrack hydrates and protects your skin from environmental aggressors. Papaya, Yeast extracts and NDGA effectively prevents breakouts and keeps skin fresh and clear.
Suitability

For Combination, Oily skin

Free From

Cruelty Free • Parabens Free • Silicones Free • Phthalates Free • Sulphates Free • Drying Alcohol-Free • Artificial Fragrance-Free
Ingredients List

Aqua (Water), Disodium Laureth Sulfosuccinate, Tea-cocoyl Glutamate (Coconut-Derived), Butylene Glycol, Chamomilla Recutita (Matricaria) Flower Extract, Cucumis Sativus (Cucumber) Fruit Extract, Aloe Barbadensis (Aloe Vera) Leaf Extract, Olive Oil Peg-7 Esters, Polyquaternium-7, Fucus vesiculosus (Bladderwrack) Extract, Phenoxyethanol, Carbomer, Carica Papaya (Papaya) Fruit Extract, Yeast Extract, Soy Amino Acid, PEG-60 Almond Glycerides, Caprylyl Glycol, Glycerin, Carbomer, Nordihydroguaiaretic Acid (Creosote Bush), Oleanolic Acid , Lavandula Angustifolia (Lavender) Extracts
Share
View full details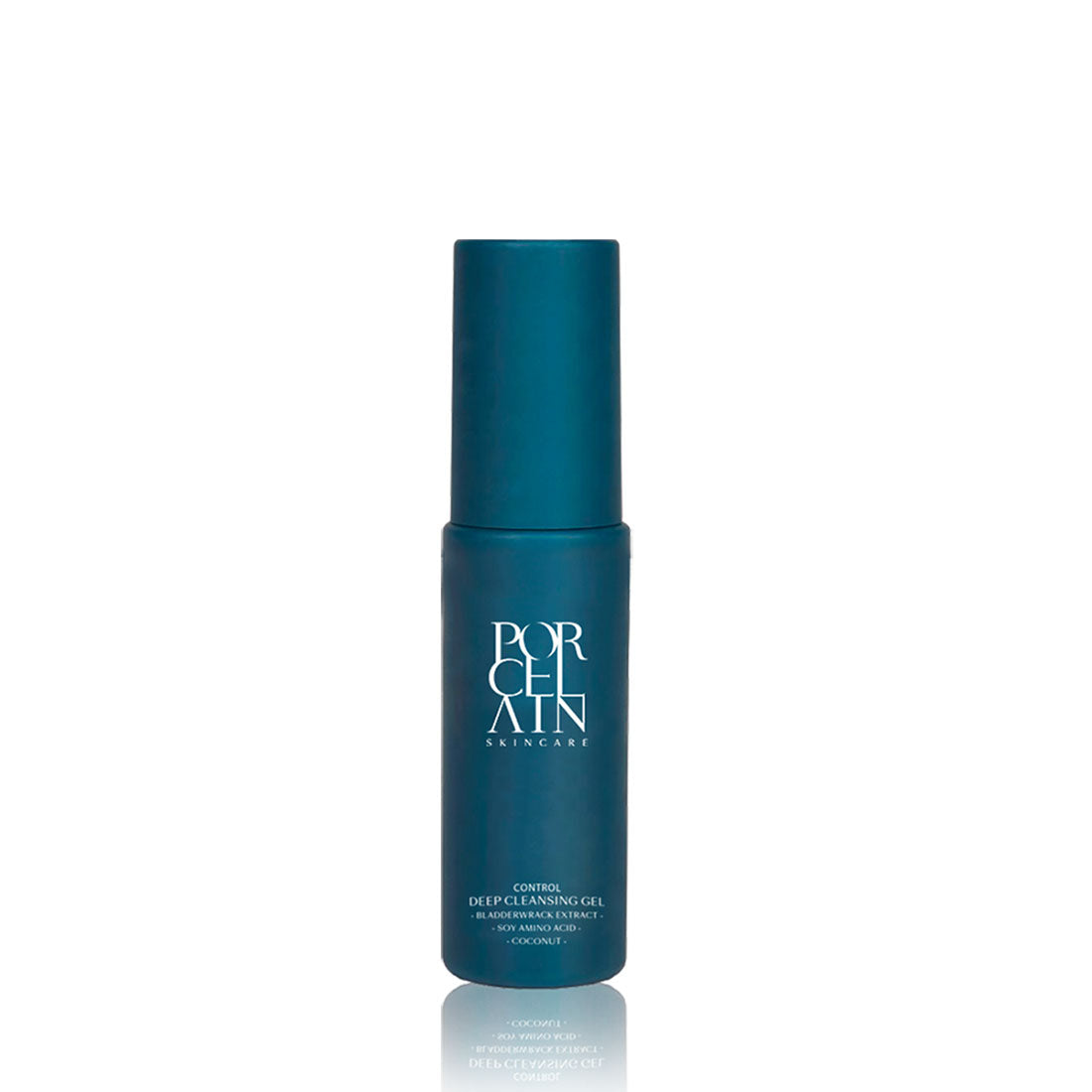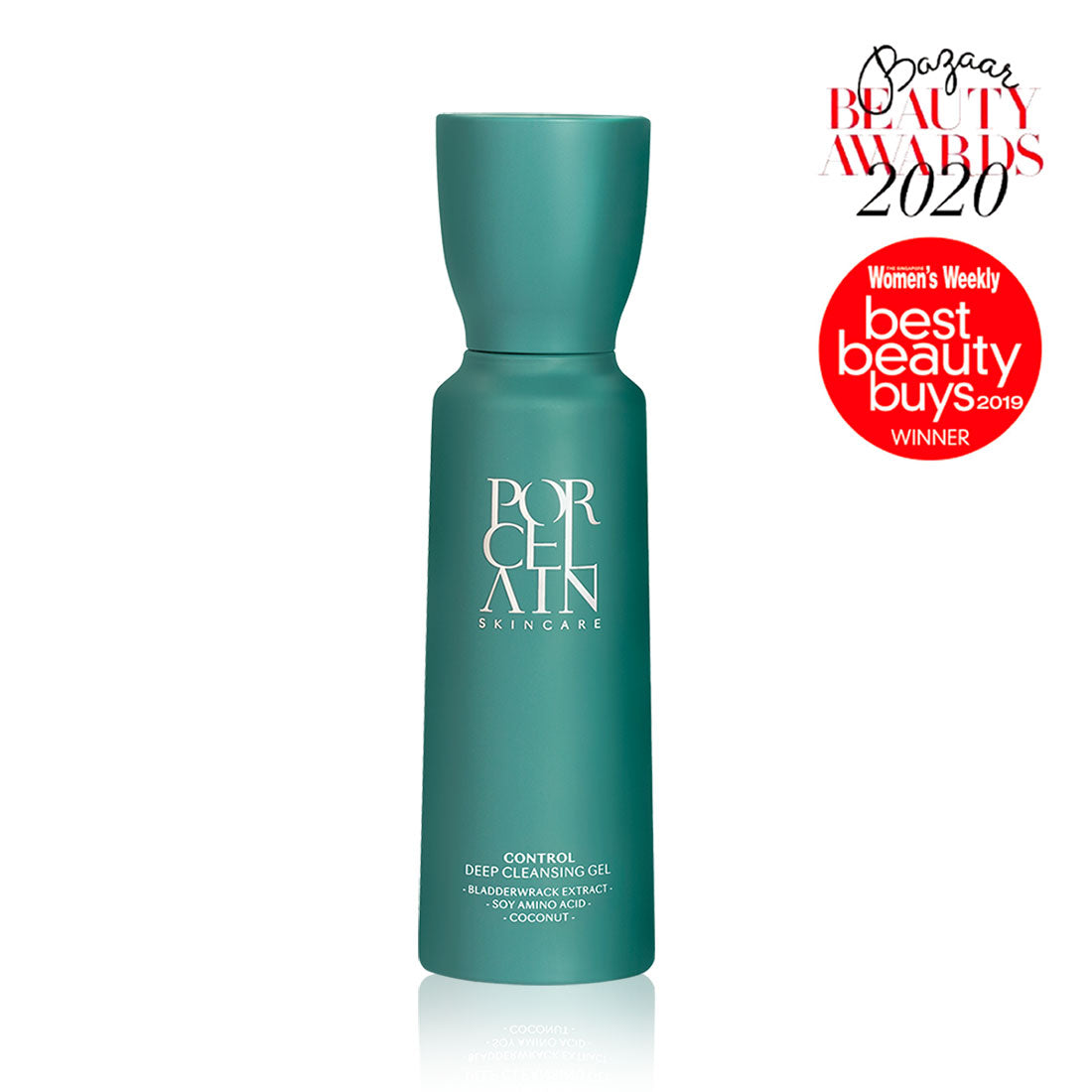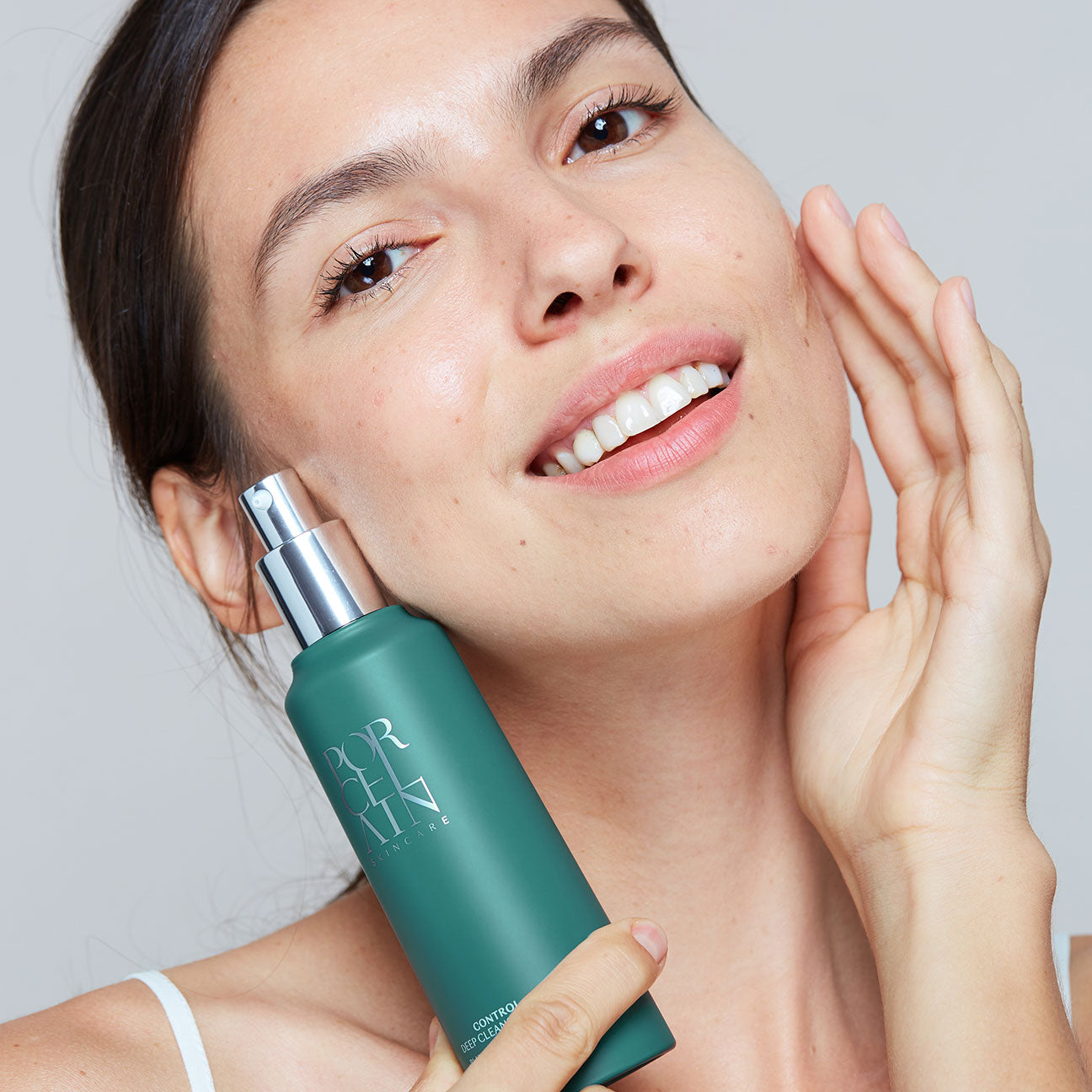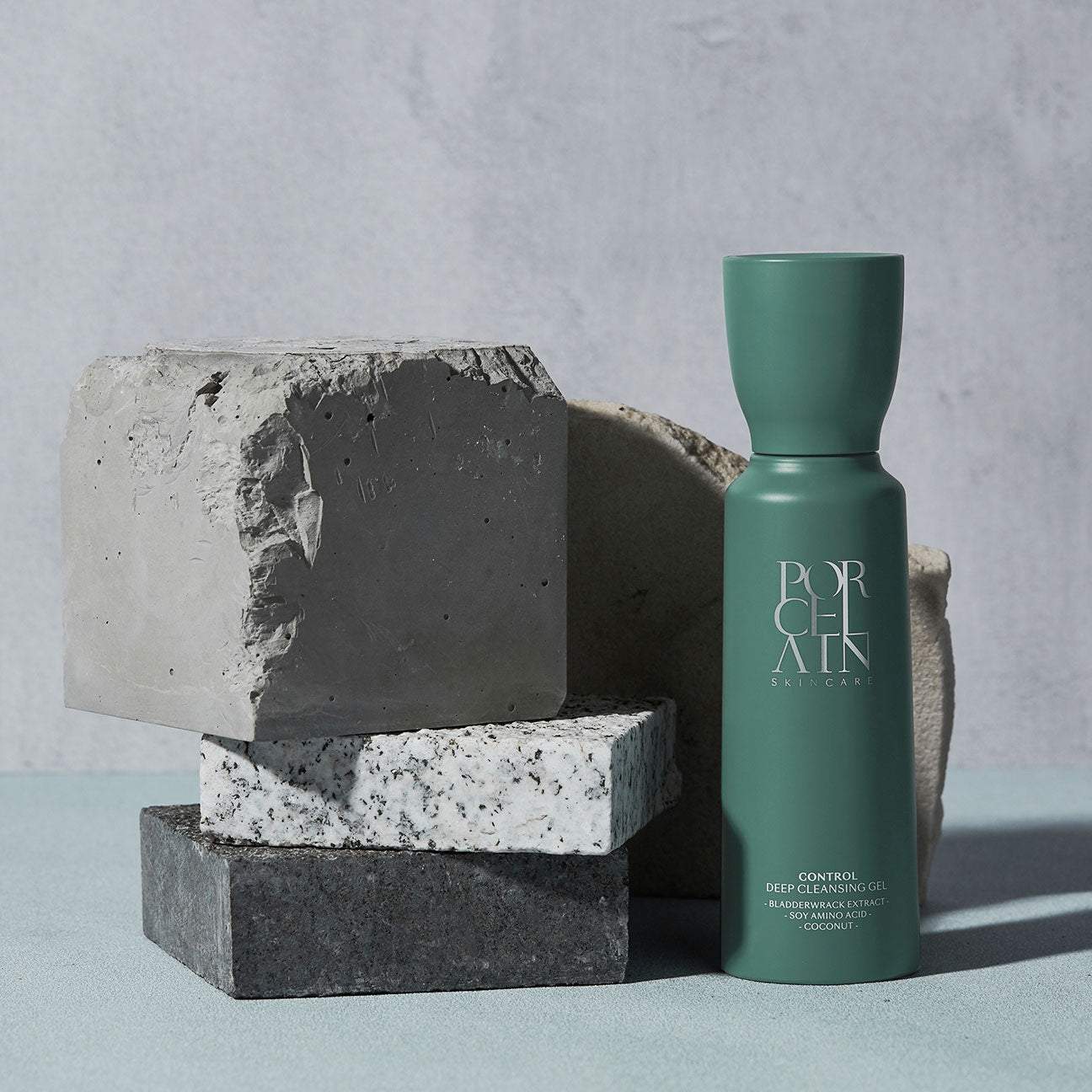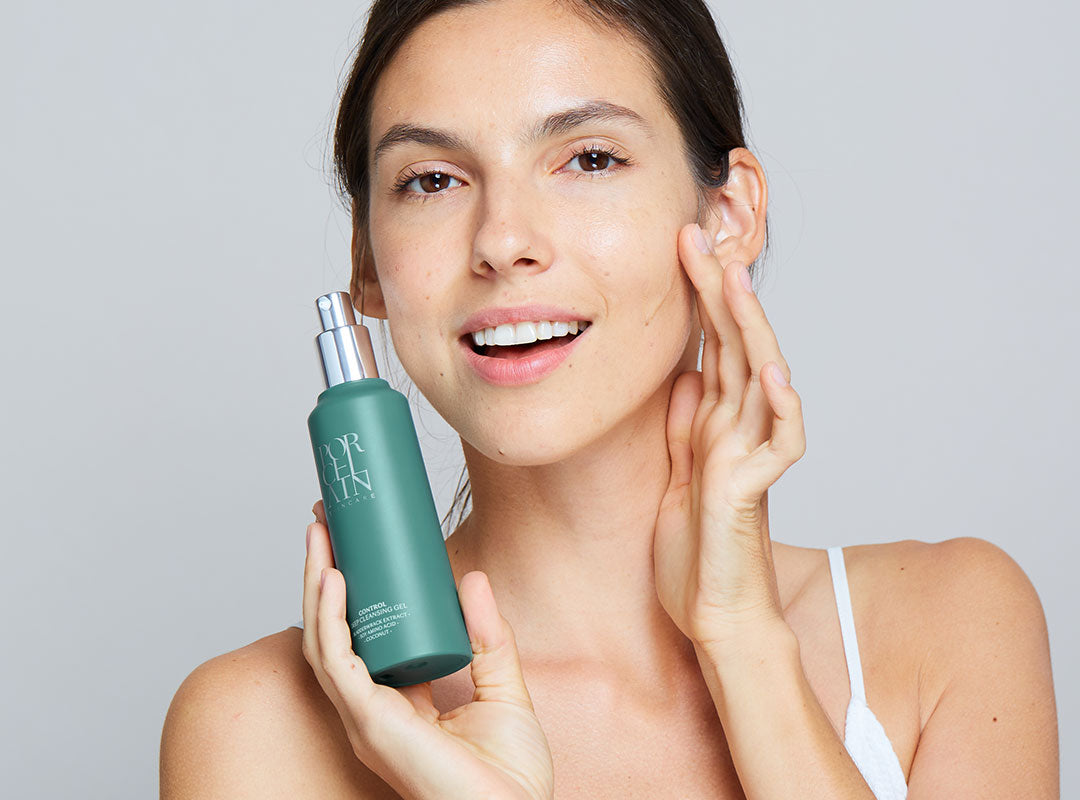 Encourages skin renewal, pH balancing and cleanses pores without stripping skin's natural hydration
A power cleanser that thoroughly cleanses the skin, leaving it feeling instantly smoother and brighter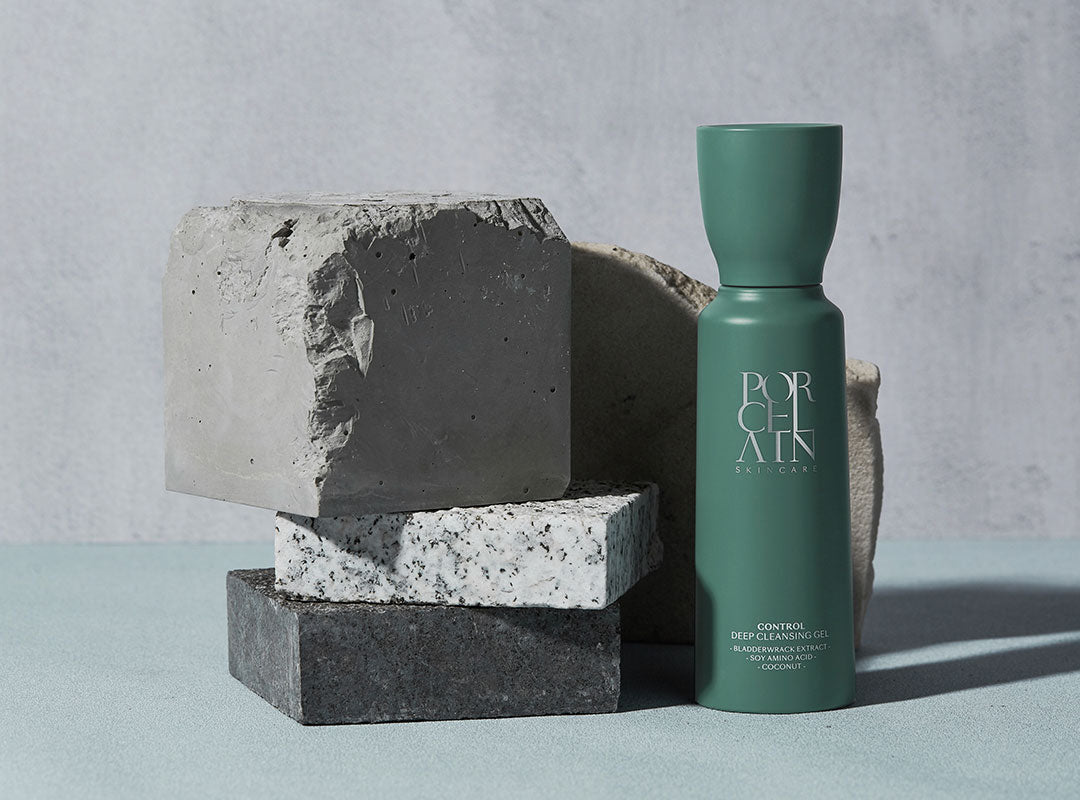 Key Benefits
✓ Prevents buildup of dirt and dead skin
✓ Restores skin's natural pH level
✓ Soothes and hydrates skin
Bladderwrack Extract

Long prized for its anti-inflammatory benefits and healing properties. It is highly touted as a natural solution for soothing inflamed and irritated skin.

Carica Papaya

An effective and nonabrasive exfoliant. A natural ingredient that helps to remove impurities and slough away dead skin cells.

Soy Amino Acid

Stimulates collagen production and promote healing of damaged skin.

Yeast Extract

Contains anti-oxidants and cell renewal properties which improves skin tone and texture.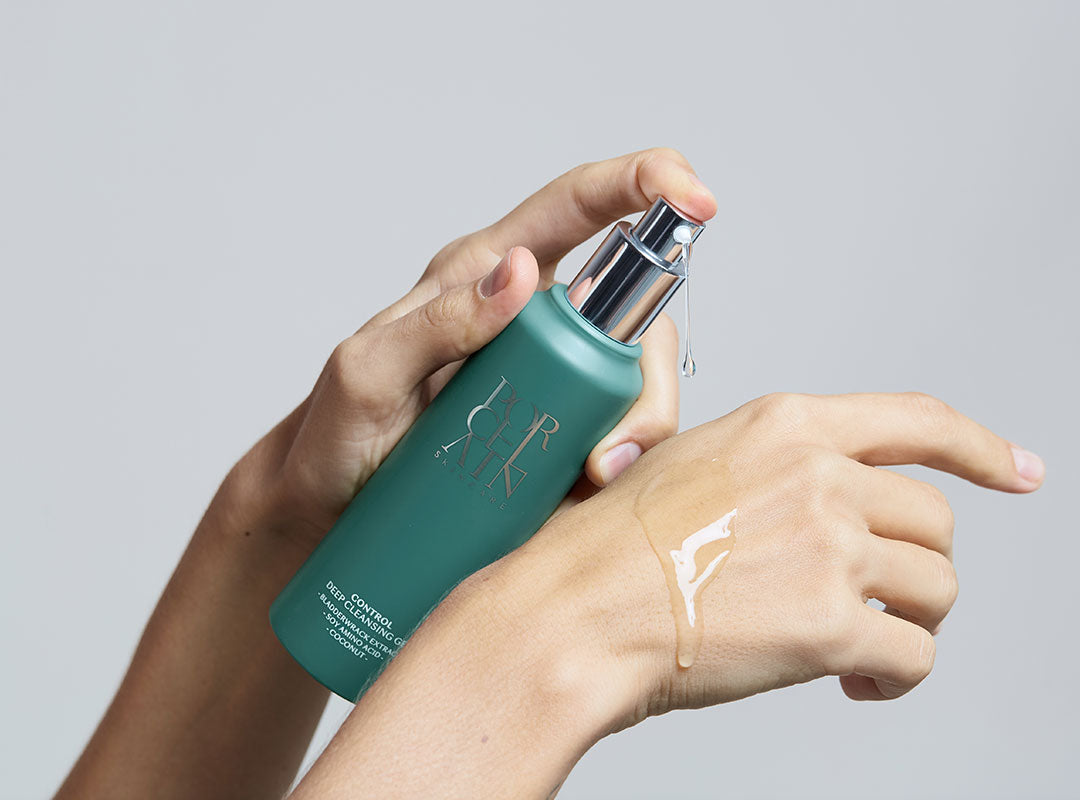 Why is Cleansing Important?
Cleansing plays a very important role in your skincare routine as it sets precedence for the effectiveness of your entire skincare routine. Without a deep and thorough cleanse, your pores would be clogged with sebum, makeup, dirt, and pollutants built up through the course of the day. Topping all these nasties with your expensive serums, masks and moisturisers would only serve to reduce your products' efficacy and waste your money. Not only are you reducing the results your products provide, over time, but the nasties festering in your pores can also lead to breakouts, skin sensitivity, and pre-mature aging.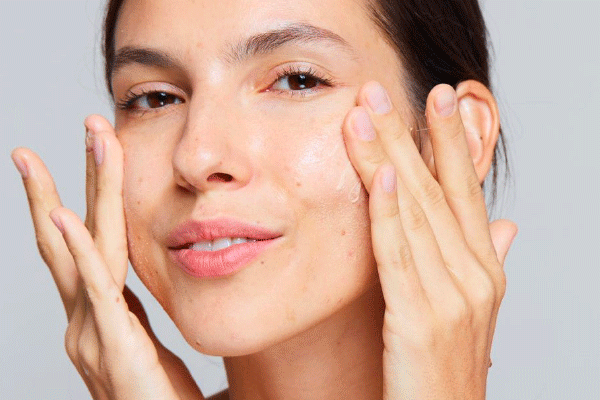 How to Use
Step 1: Use 4 pumps, lather and massage into skin in a gentle, upward motion twice a day.
Step 2: Wash and follow with your recommended toner.

For best results, use after Porcelain Pre-Cleansing Milk. Also suitable for use on body to reduce acne and brighten skin.
Frequently Asked Questions
Is Deep Cleansing Gel suitable for all skin types?

Yes. Deep Cleansing Gel is suitable for all skin types especially normal and combination skin.
Is Deep Cleansing Gel safe around my eye area?

Yes. It is safe to use around the eye area.
Is Deep Cleansing Gel good for deep cleanse?

Deep Cleansing Gel is made with a gentle blend that takes a three-pronged approach to cleanse: Soothe, Protect and Deep-Cleanse. Using a formula that incorporates all the goodness of a coconut combined with Cucumber, Sage, and Aloe Vera extracts, it is anti-inflammatory, anti-bacterial, rejuvenating, and it even balances out your skin's pH levels! Vitamin C, Vitamin E and Soybean Extracts coupled with the coconut's moisture and antioxidant content helps prevent breakouts and removes impurities without stripping your skin's natural oils.
Can Deep Cleansing Gel reduce acne?

Yes. Deep Cleansing Gel consist of papaya fruit extract and coconut extract to deep cleanse the pores to prevent and reduce acne. It also contains natural anti-inflammatory and anti-bacterial properties to target acne breakouts, soothe inflammation and alleviate redness that accompanies acne.
Where should I store my Deep Cleansing Gel?

Keep out of reach from children. For external use only. Keep away from direct light & heat. Store below 25 degrees Celsius in a cool dry place.
Eco-friendly

We keep your skin and the environment safe through sustainable formulations with recyclable bottling and packaging.

Read More

Plant A Tree

We are committed to planting 1 tree with every order you make, making planet Earth a better home for all.

Read More

Recycle & Reward

Recycle empty Porcelain bottles with us and be rewarded. The environment will thank you too!

Read More