Regular price
Sale price
$48.00 USD
Unit price
per
Sale
Oh no. Just sold out
Melt your troubles away with this non-abrasive exfoliator. Containing Natural Enzymes to soften dead skin cells, it pumps nutrients and vitamins while stimulating micro-circulation as you massage your skin. Experience instantly revitalised skin.
Use as a 3-min mask for acne prone skin or use for 1-min on delicate areas and see immediate reduction in inflammation. 
Suitability

All skin types especially combination, dehydrated, aging and sensitive skin
Free From

Cruelty Free • Parabens Free • Silicones Free • Phthalates Free • Sulphates Free • Alcohol Free • Non-Comedogenic
Ingredients List

DI Water, Aloe Barbadensis (Aloe Vera) Extract, Natto Extract, Natural Enzyme, Plant Pectin, Glucose Polymer, Acetic Acid
Share
View full details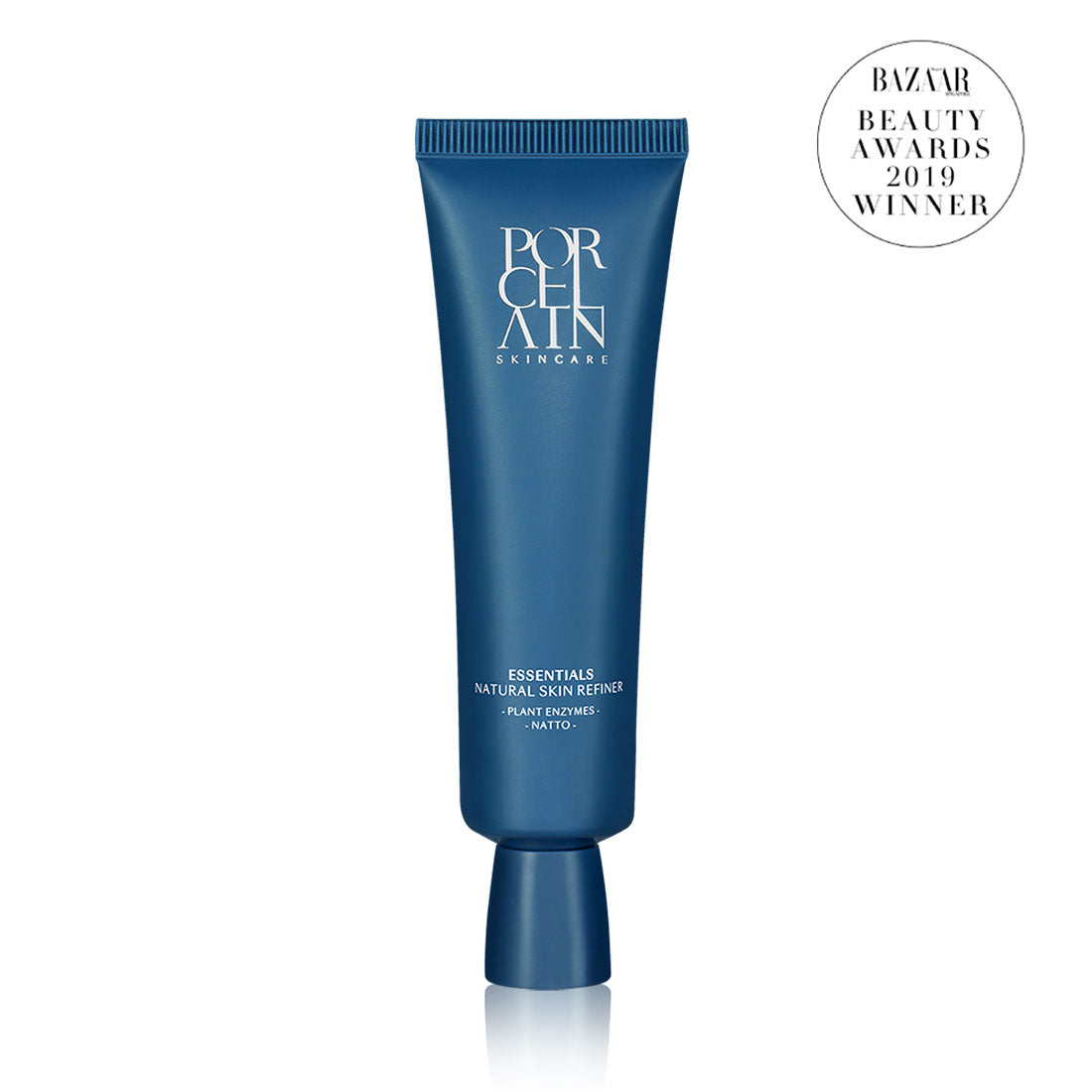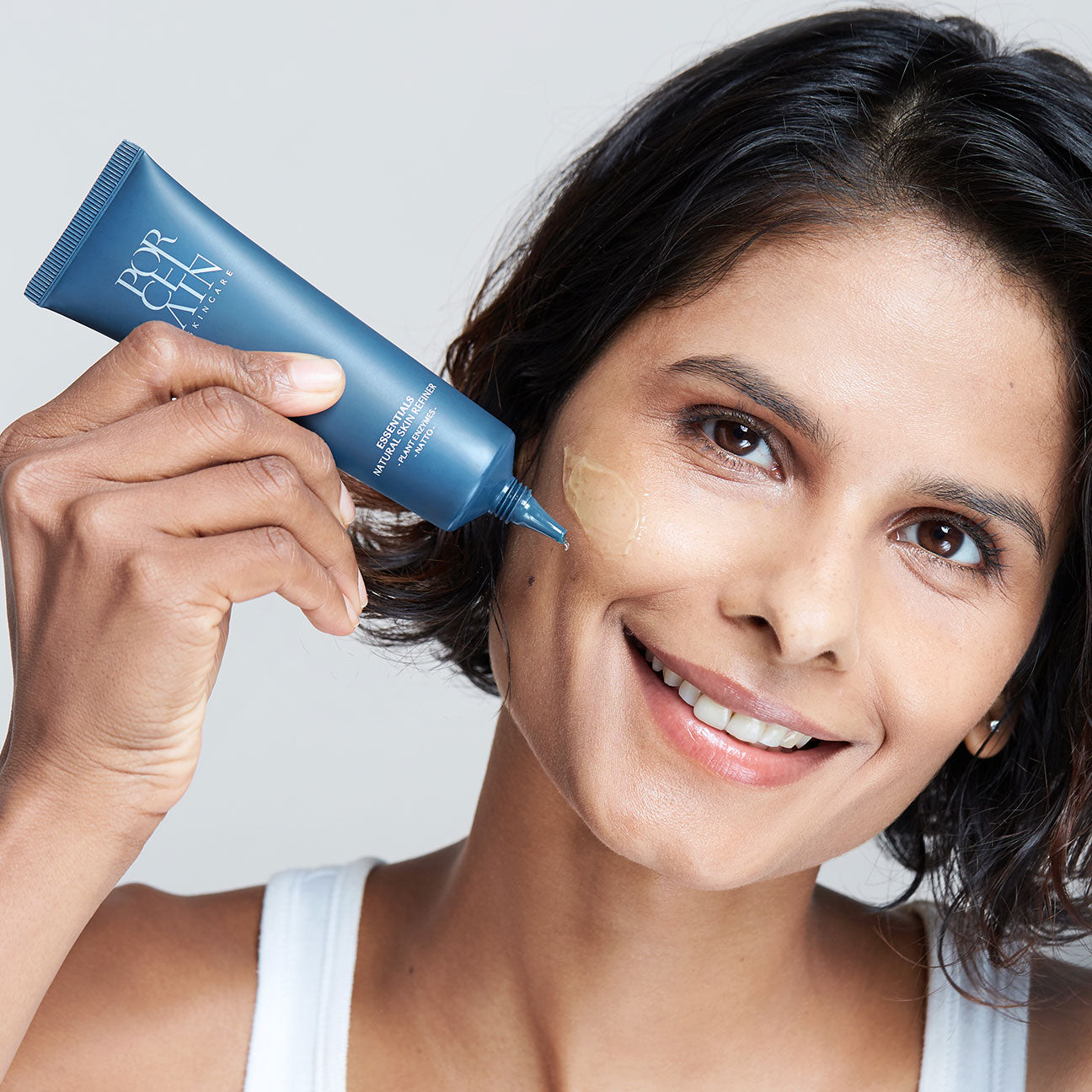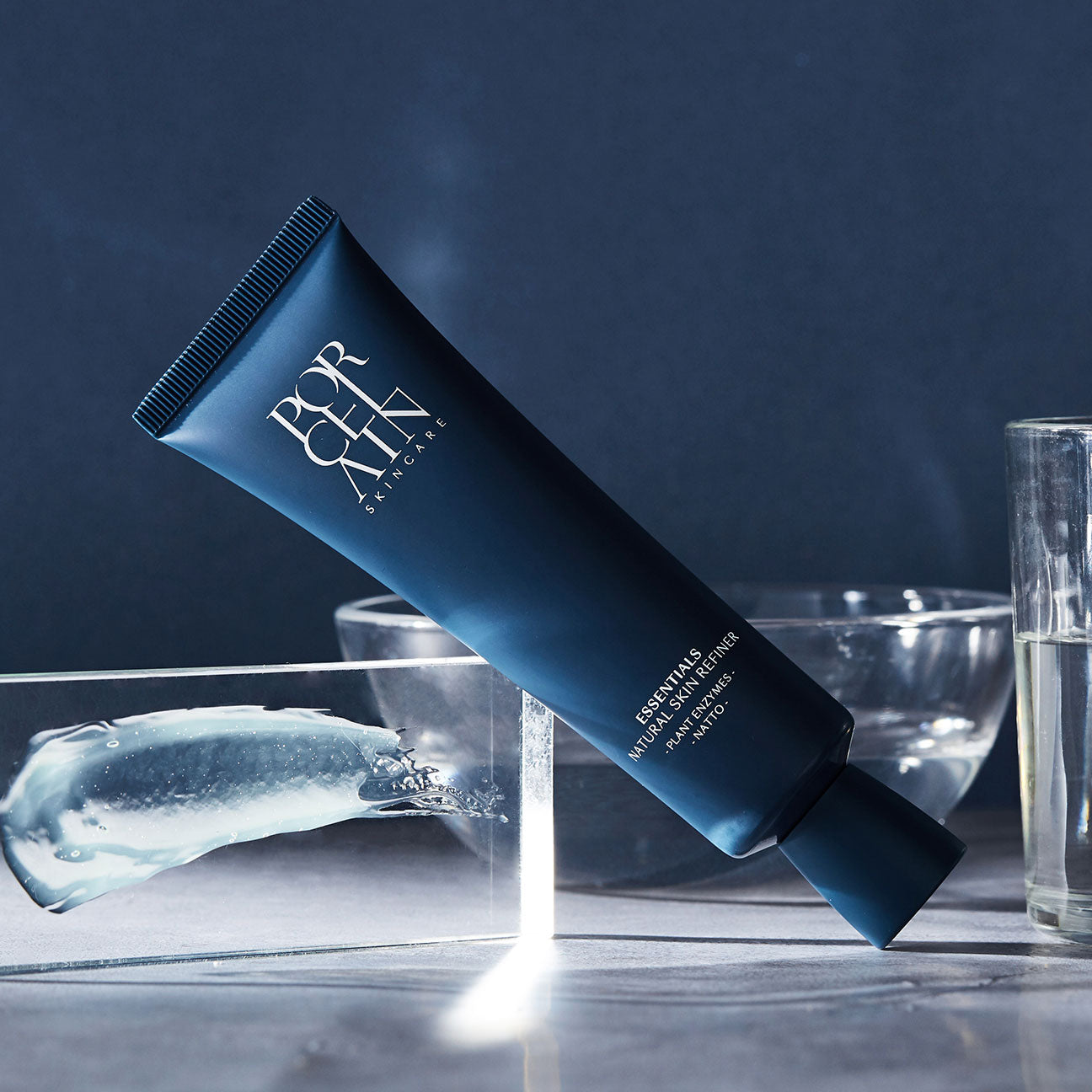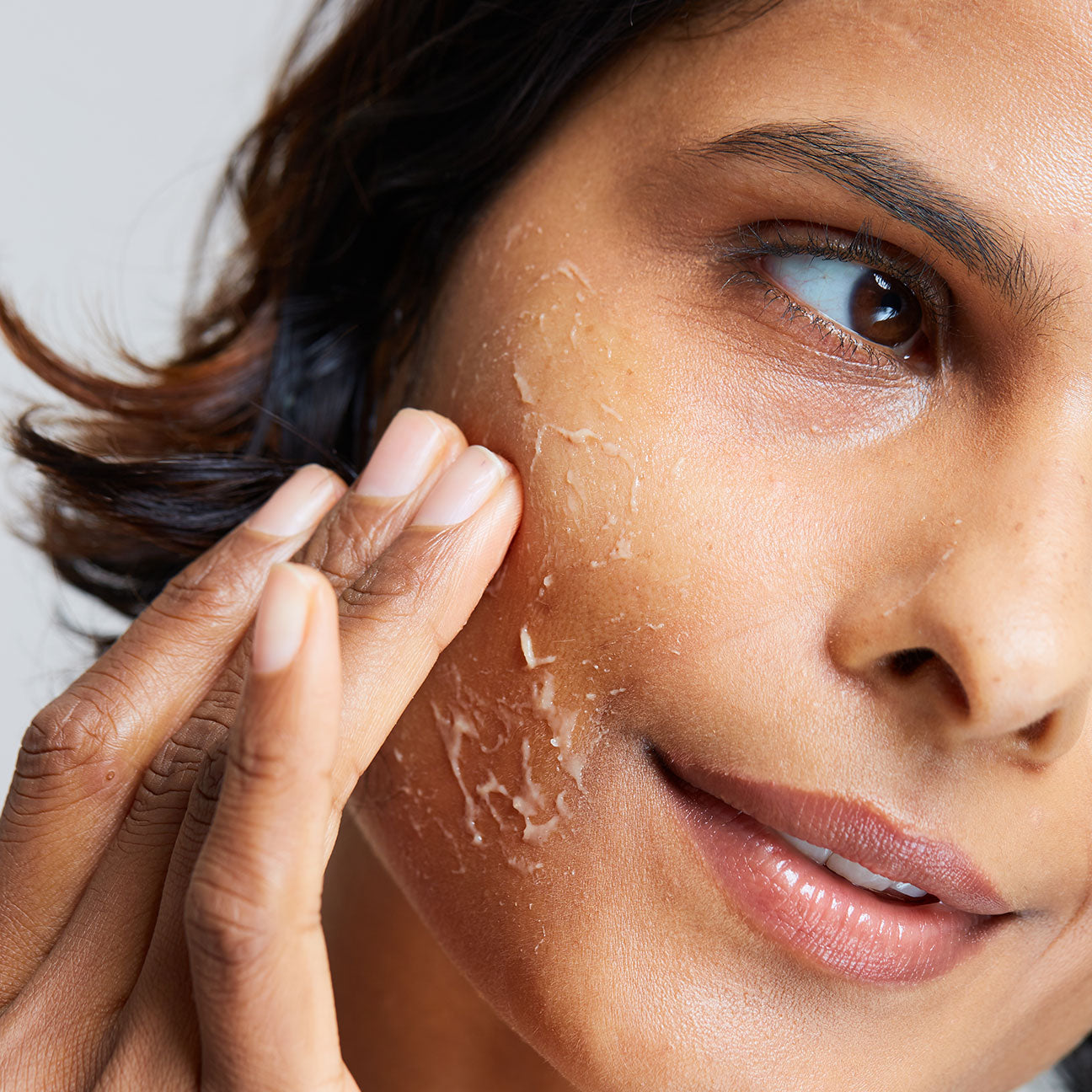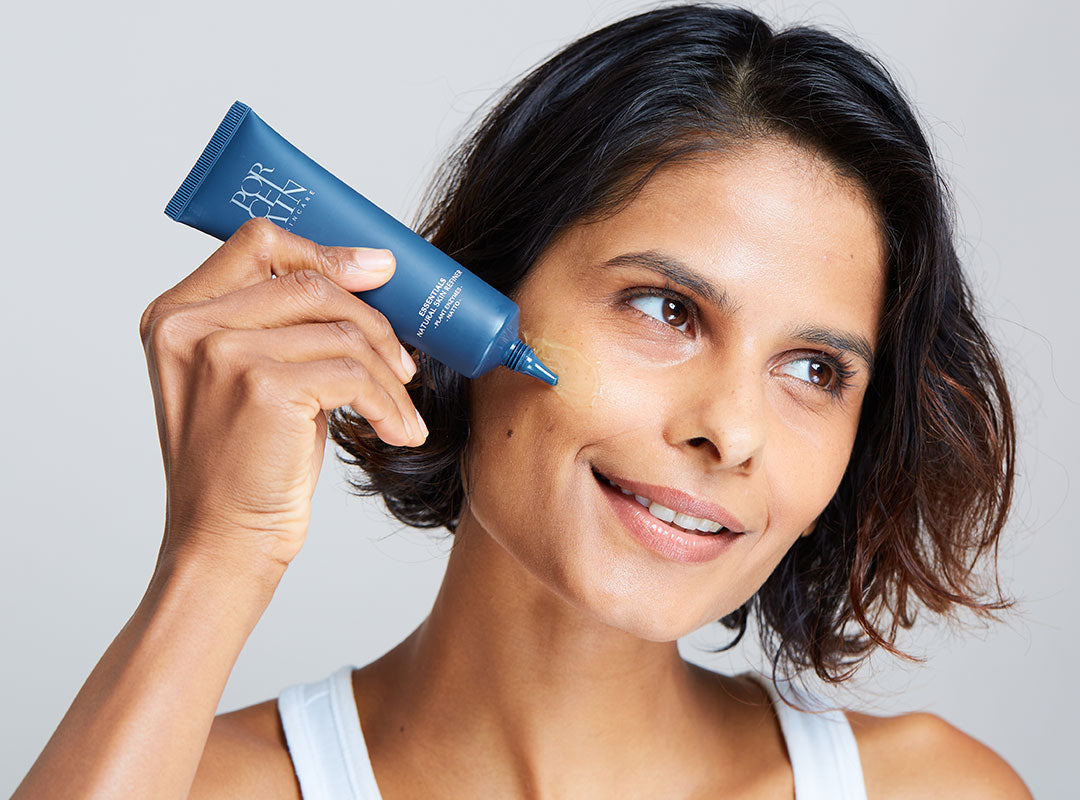 Better skin regeneration & refined pores
A non-abrasive exfoliator which effectively removes dead skin and impurities, while gently stimulate circulation while hydrating the skin.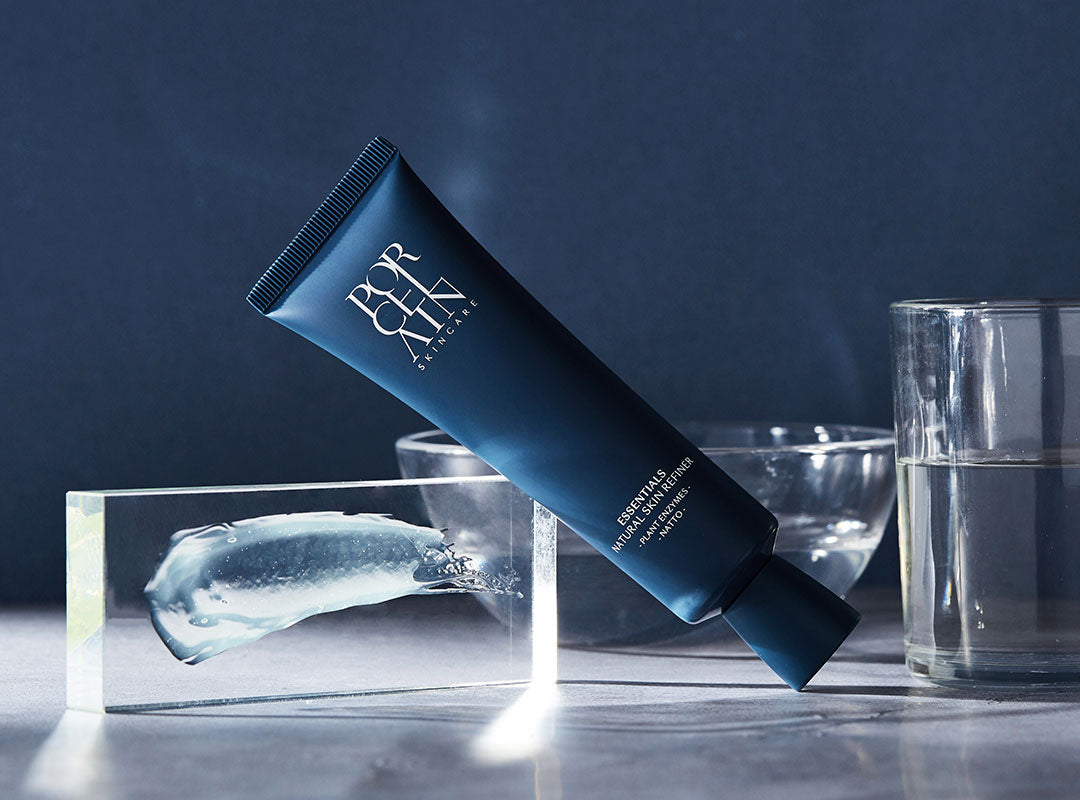 Key Benefits
✓ Refines appearance of pores & visibly brightens dull skin
✓ Hydrates and conditions skin
✓ Stimulates circulation & non-abrasive exfoliation
Aloe Vera Extract

Rich in antioxidants (Vitamin A and C), enzymes. Helps to hydrate and repair the skin while reducing inflammation.

Natto Extract

Contains lecithin, a skin softening, conditioning and smoothing agent and Vitamin E, a powerful antioxidant that works to prevent skin damage from free radicals, keeping skin looking bright, young and healthy.

Natural Enzymes

Protects skin against damage from sun, environmental pollutants and even acne. Helps to soften the dead skin cells to reduce dull skin tone.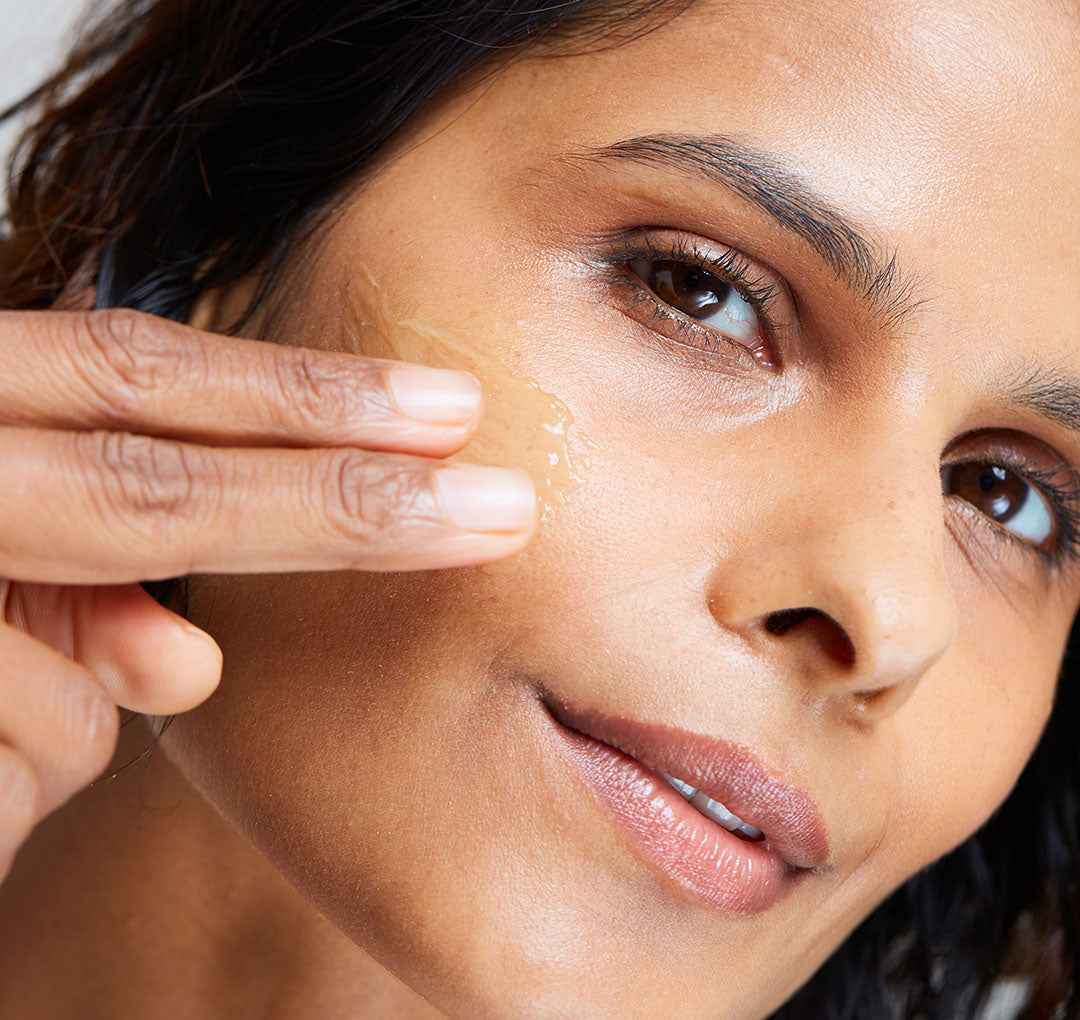 Why is exfoliating important?
Exfoliation is one of the most important things you can do to resolve certain problems and achieve healthy and glowing skin. It is a skincare technique aimed at removing dead skin cells that cling to the skin's outermost surface (epidermis). It prepares the skin to absorb in a better way any kind of substance you would like to apply like vitamins, revitalising or regenerating toners that will help improve your skin. It should always be done after cleansing the skin and can be done chemically or simply by scrubbing the skin with an abrasive.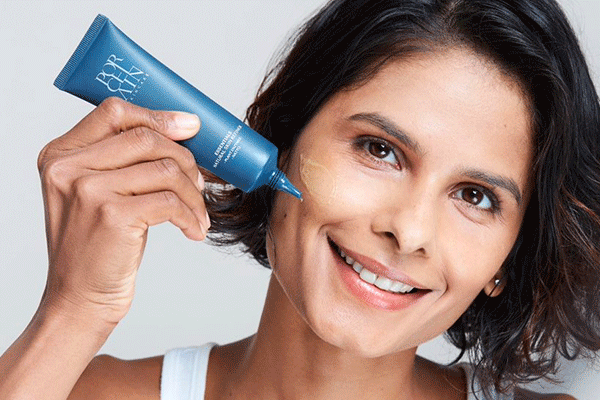 How to Use
Step 1: Immediately after cleansing, apply a moderate amount onto dry skin.
Step 2: Massage gently with your fingers in a gentle, upward circular motion.

Use twice a week for maintenance, or thrice when skin is feeling congested and stressed. For acne skin, leave on for two minutes to let the enzymes activate. Rinse off and pat dry.
Frequently Asked Questions
Is Natural Skin Refiner suitable for all skin types?

Yes. Natural skin Refiner is an enzyme exfoliator that is non-abrasive and uses enzymes from natural fruits to soften dead skin cells. It contains natto extract to nourish your skin keeping it well moisturised. While it is suitable for all skin types, we recommend acne skin users to enjoy this product as leave-on face mask instead. Experience brighter and softer skin after the exfoliation.
Is Natural Skin Refiner safe around my eye area?

Yes, as it is non-abrasive and does not contains any acid ingredients, it is safe and gentle to be used around the eye area.
How many times a week should I exfoliate?

When it comes to exfoliation, less is more. Use 2-3 times a week for a healthier complexion. It contains Aloe vera and natto extract that helps to hydrate and repair the skin. Experience soft, supple, and radiant skin right after use.
Does Natural Skin Refiner contain microbeads?

No, Natural Skin Refiner is not a physical exfoliant and does not contain any microbeads. It is a non-abrasive exfoliator and contains natural enzymes that soften dead skin cells, nourishes your skin with nutrients and stimulates microcirculation as you gently massage it on your face.
Why do we need to exfoliate?

Just like an onion, we have a surface layer of dead skin cells that prevents our skin from fully absorbing the good stuff we apply. It also causes a dull, dry, and flaky appearance of our skin. Healthy skin naturally renews itself every 28 days, the cell regeneration process decelerates as we age. Exfoliation is one of the most important things you can do to resolve certain (congestion to dull and uneven skin tone) problems to achieve healthy and glowing skin.
Where should I store my Natural Skin Refiner?

Keep out of reach from children. For external use only. Keep away from direct light & heat. Store below 25 degrees Celsius in a cool dry place.
Eco-friendly

We keep your skin and the environment safe through sustainable formulations with recyclable bottling and packaging.

Read More

Plant A Tree

We are committed to planting 1 tree with every order you make, making planet Earth a better home for all.

Read More

Recycle & Reward

Recycle empty Porcelain bottles with us and be rewarded. The environment will thank you too!

Read More