Regular price
Sale price
$98.00 USD
Unit price
per
Sale
Oh no. Just sold out
This unique 2-in-1 eye concentrate is supercharged with a built-in high-frequency micro-vibration massaging device. Expertly formulated with a blend of five peptides with multi-action botanical extracts, the lightweight eye gel penetrates the deep layers of skin for instant relief of fine lines, dark circles and puffiness. Day and night usage can stimulate the eye meridians and revitalise the eyes in accordance with the body's natural circadian rhythm for a more youthful appearance.
Suitability

All skin types with signs of ageing around the eye contour

Free From

Cruelty Free • Parabens Free • Sulphates Free • Silicones Free • Phthalates Free • Non Comedogenic • Drying Alcohol Free • Artificial Fragrance Free
Ingredients List

Aqua (Water), Glycerin, Dicaprylyl Carbonate, Isononyl Isononanoate, Titanium Dioxide, Ethylhexyl Methoxycinnamate, Caprylic/Capric Glycerides, Benzophenone-3, Sodium Polyacryloyldimethyl Taurate, Phenoxyethanol, Hydrogenated Polydecene, Tocopheryl Acetate (Vitamin E), CI 77492, Trideceth-10, Xanthan Gum, Sodium Hyaluronate, Disodium EDTA, Caprylyl Glycol, CI 77491, CI 77499, Pseudoalteromonas Ferment Extract, Lavandula Angustifolia (Lavender) Oil, Ceramide 3, Polyquaternium-5, BHT, Salicylic Acid, Sodium Hydroxide
Share
View full details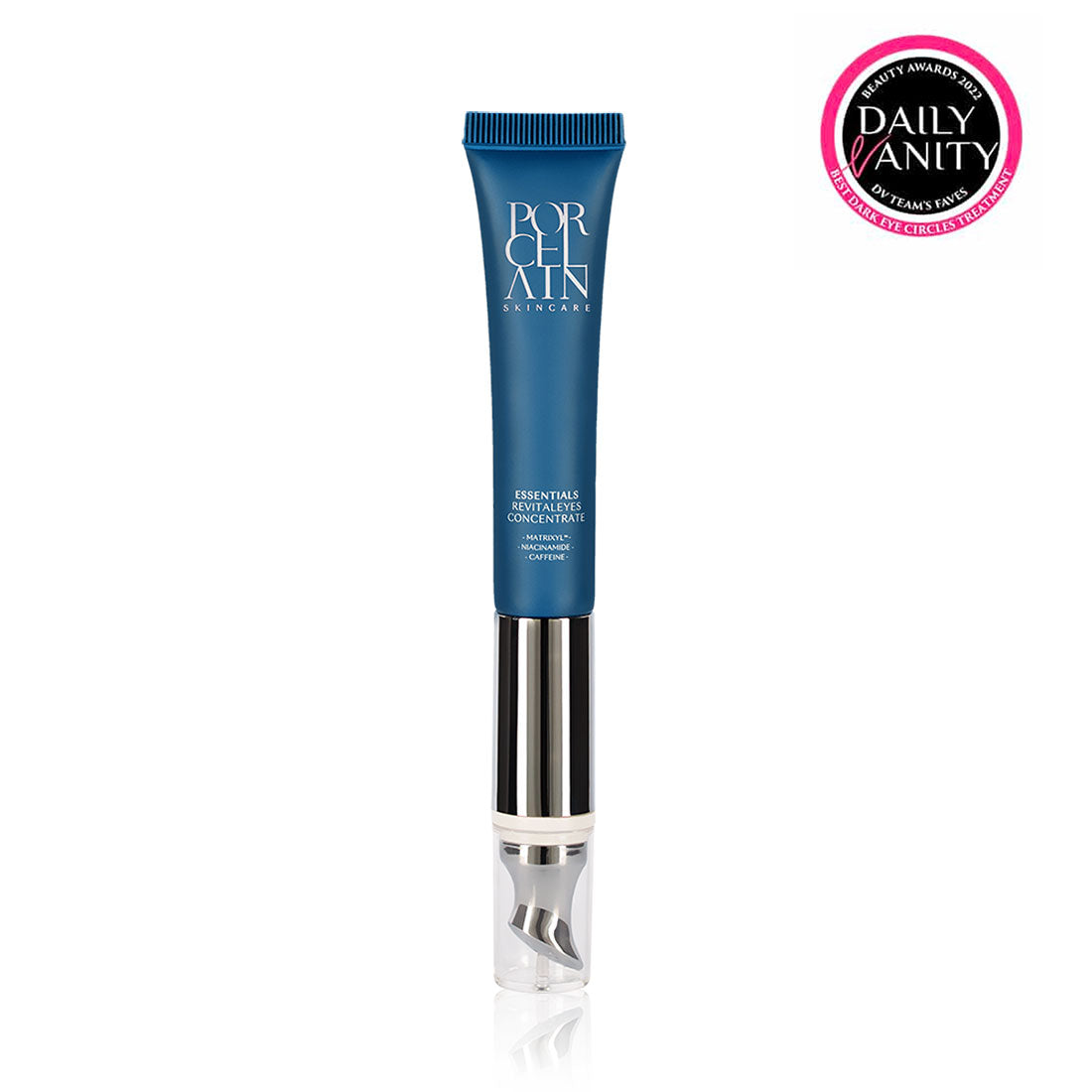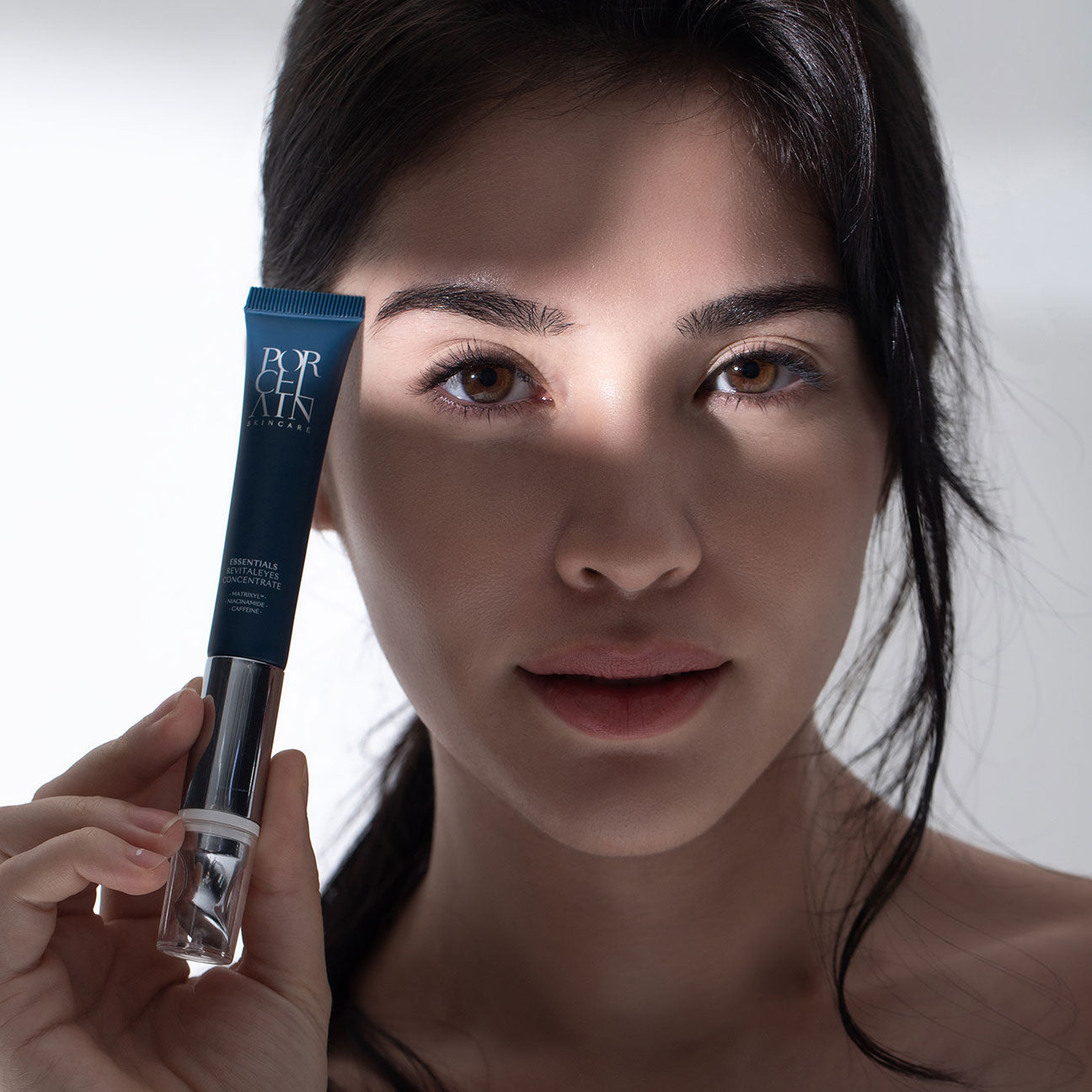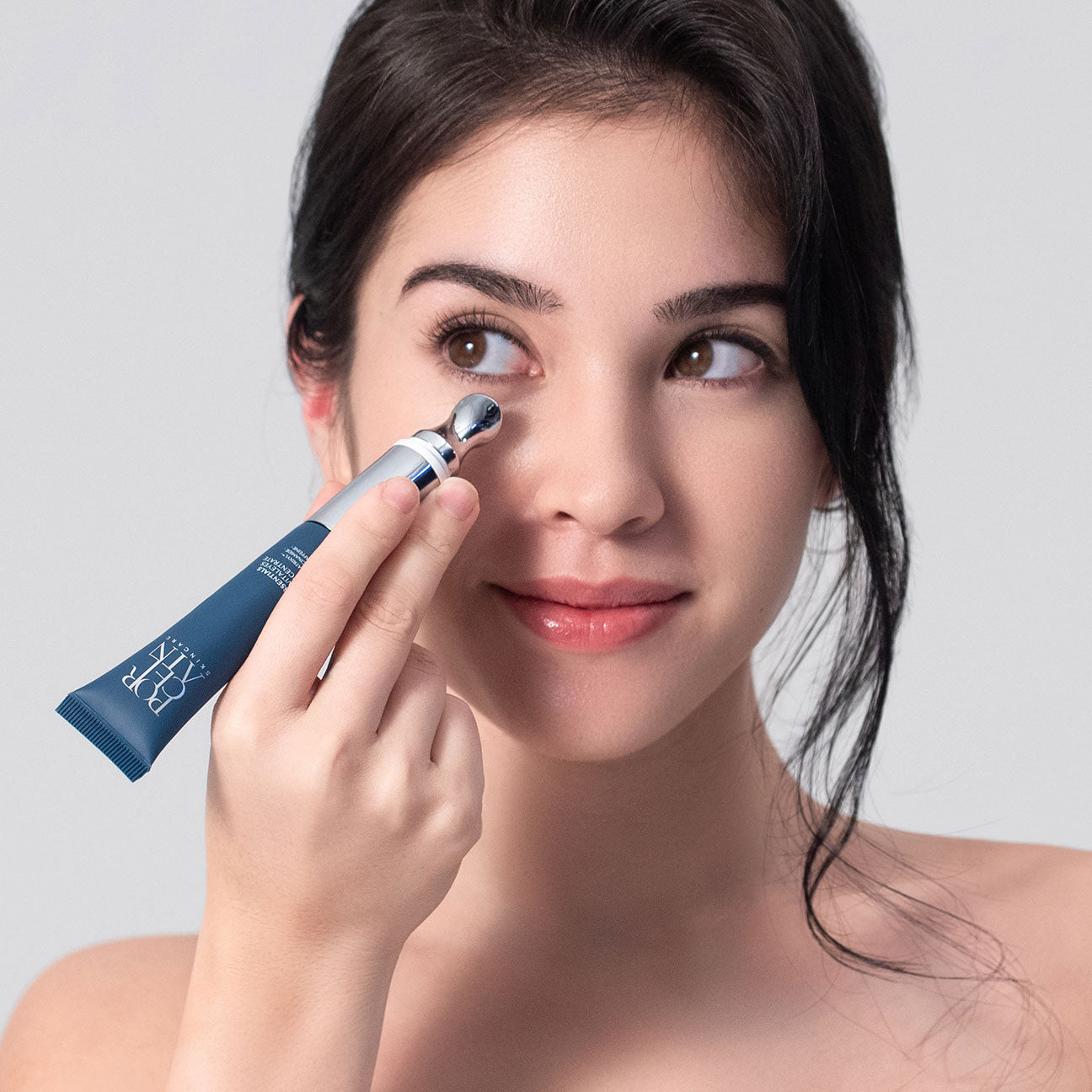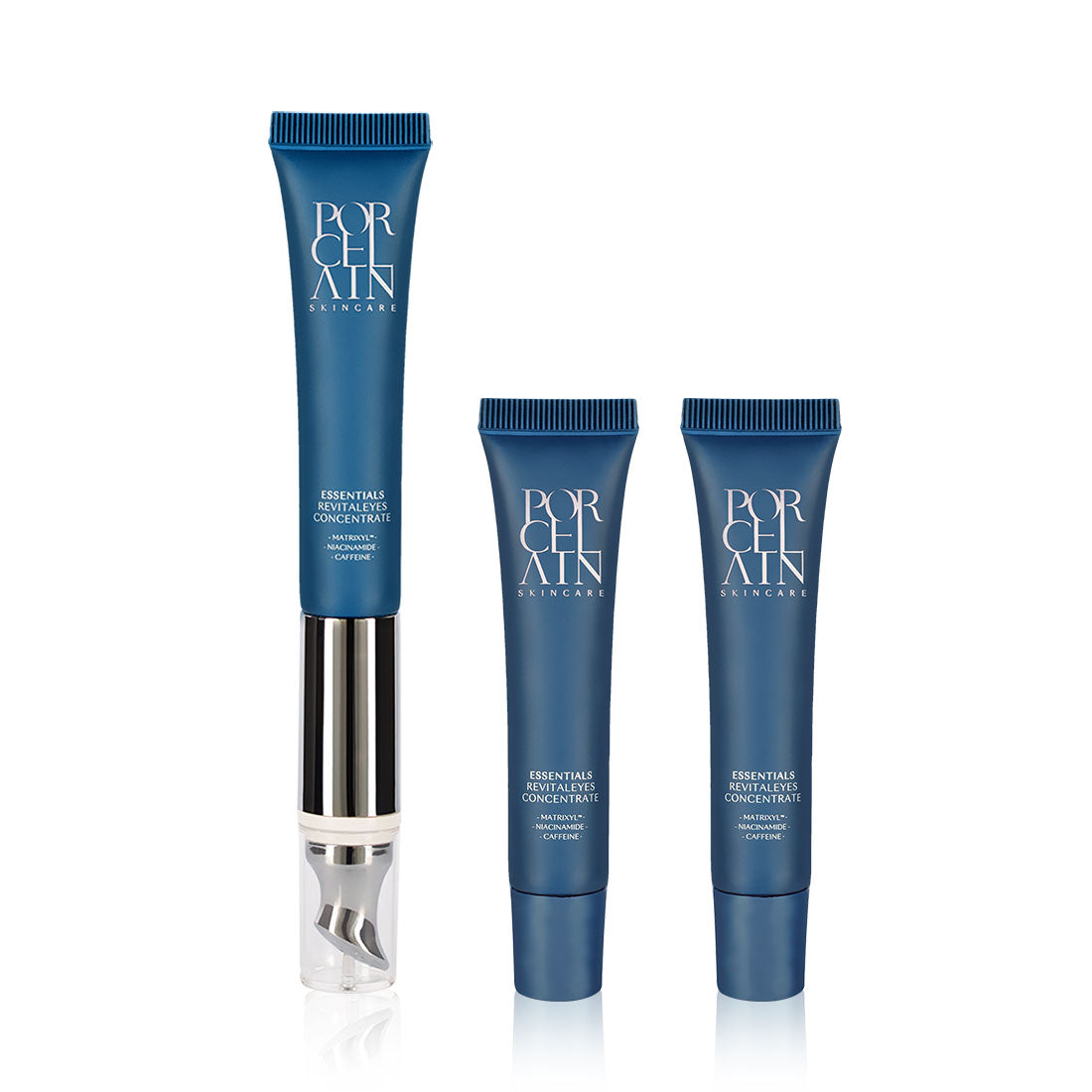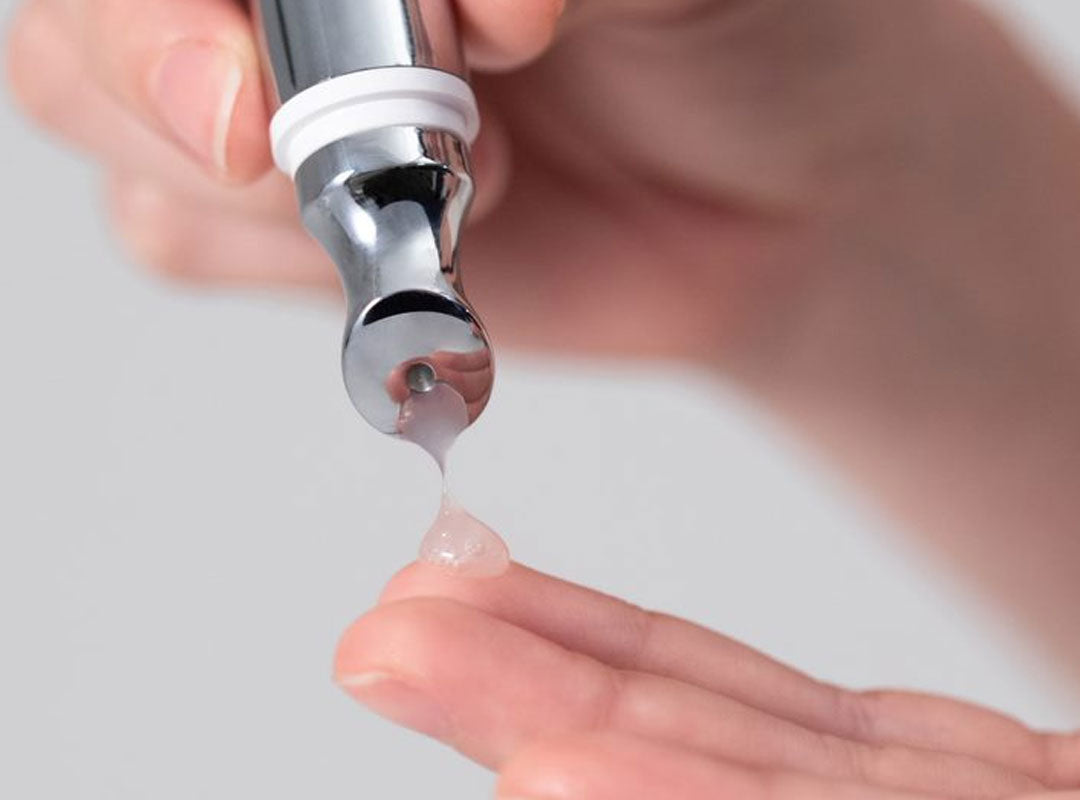 Key Benefits
✓ Reduce dark circles​, fine lines, and wrinkles
✓ Lifts, contours loose skin, and depuffs eye area
✓ Protects eyes against UV stressors


Matrixyl ™

An advanced peptide technology containing a matrix of 5 peptides that stimulates the production of collagen, reducing wrinkle depth and length. It is as effective as Retinol but less irritating.

Niacinamide 5%

A clinically proven ingredient containing potent antioxidants, decreases hyperpigmentation and strengthens skin's natural resilience.

Caffeine 5%

Clinically proven effective dosage of Caffeine lightens dark eye circles and reduces eye-puffiness by increasing circulation.

Biophytex ™

Biophytex reactivates microcirculation which strengthens and protects damaged capillaries that causes the bluish undertone at the undereye area.

Beatifeye ™

Specifically added to lift the upper eyelid and to reduce crow's feet wrinkles. It protects, strengthens and improves the dermis layer of the eye contour.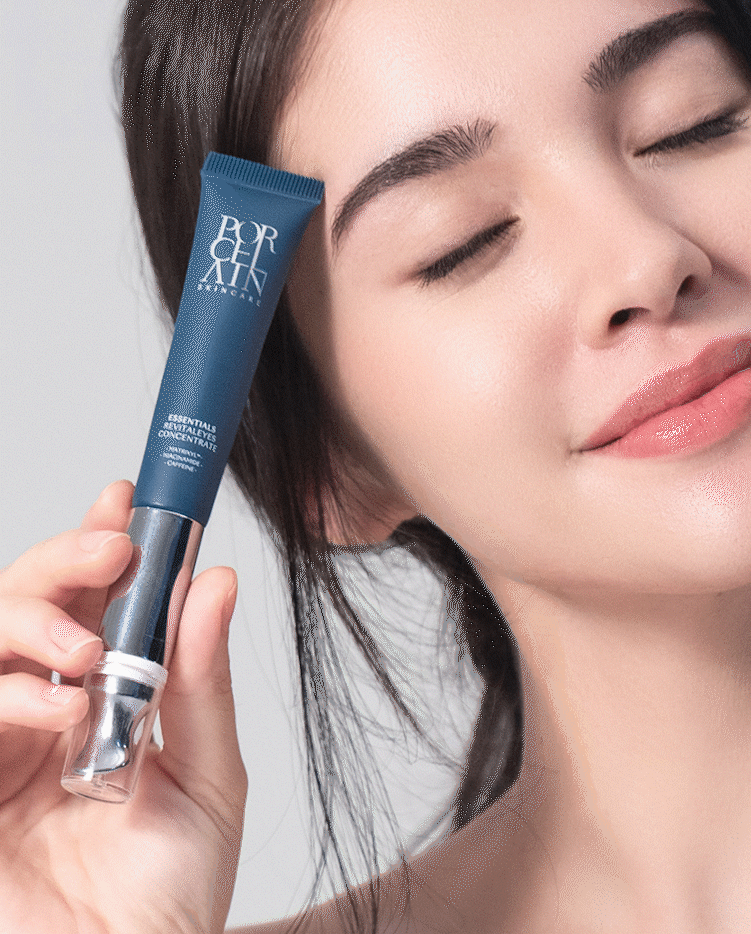 How to Use
Step 1: Squeeze a pea-size amount over the entire orbital eye area.
Step 2: Gently glide the massage probe around the eye contours for 1-2 minutes. Micro-vibrations are activated when hand holds metal sensor and massage probe is in contact with skin.
Step 3: Wipe the massage probe clean with dry or moist cloth. Do not wash with water.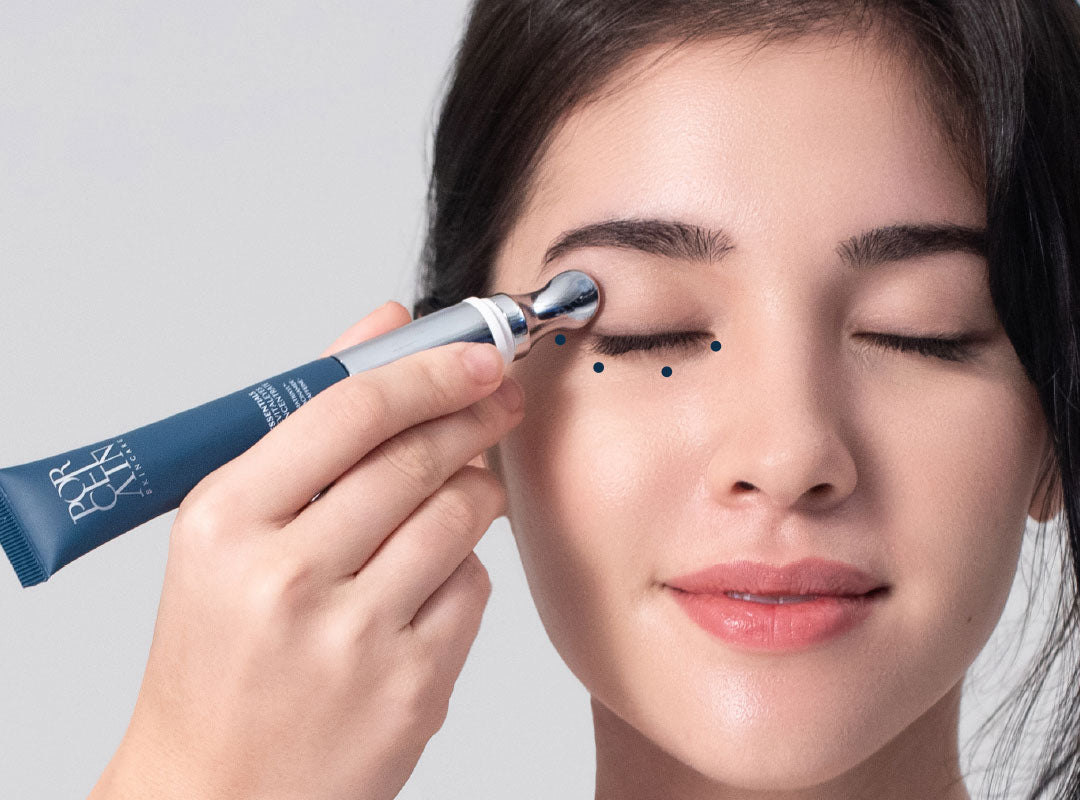 RevitalEyes Concentrate acupoint massage
Massage the targeted area by holding on each acupoint for 30 – 60 seconds. Do not glide.
Frequently Asked Questions
How should I incorporate RevitalEyes Concentrate into my skincare routine?

We recommend using it day and night. ⁠Apply it before your moisturiser. Squeeze a pea-size amount over the entire orbital eye area. Gently glide the massage probe around the eye contours for 1-2 minutes. Grip the metal sensor as gliding around the eye contours to activate microvibration for an eye massage. Wipe clean with dry or moist cloth after every use. Do not wash with water.
Can I use RevitalEyes Concentrate in the morning?

Yes. The RevitalEyes Concentrate is free of retinoids or acids, allowing it to be used in the day to visibly restore the eyes by reducing dark circles, puffiness, and fine lines. Additionally, thanks to its scientifically advanced ingredients, it switches between a protective or reparative function following the body's natural circadian rhythm for a youthful appearance round the clock.
Will the RevitalEyes Concentrate contribute to oil seeds under my eyes?

RevitalEyes Concentrate is formulated to be free of oils, emollients and silicons which can contribute to the formation of oil seeds under the eyes. Instead, it is a lightweight gel that contains a blend of five peptides and multi-action botanical extracts. Scientifically advanced Matrixyl™ boosts collagen production via advanced peptide technology to help reduce signs of ageing, while Biophytex™ strengthens capillaries and improves microcirculation around the eyes.
What is the difference between sonic vibrations & high frequency micro-vibrations?

Sonic Vibrations and High Frequency Vibrations are both forms of ultrasound. Ultrasound works to promote product absorption, cellular metabolism and circulation. Sonic vibrations have shorter wave lengths that allow them to penetrate skin deeper compared to High Frequency Vibrations which have longer wave lengths. Despite this, when high frequency vibrations are paired with microcurrents, it helps to: tone muscles under the skin and promote collagen production
What is the difference in the benefits of Micro-current vs Vibration?

Vibration: Helps to increase circulation to help to reduce dark eye circles and puffy eyes. Microcurrent: Helps to stimulate collagen, increase cellular metabolism that helps to improve healing and improve product penetration. Reduce fine lines and wrinkles.
Can micro-current help reduce dark eye rings?

Dark eye circle can be cause blood pooling around the eye area. Improvement of the circulation can reduce the blood pooling. Increase in the metabolism will also improve the elimination of waste products and puffiness. Additionally, our product, RevitalEyes Concentrate contains Niacinamide that helps to reduce melanin production.
Any advisory on who can and can't use the massager?

For pregnant mums and people with pacemaker or metal implants, we would advise using the product alone without activating the Micro-vibration.
Gently squeeze out the product on the fingers and apply around the eyes with a light tapping motion until fully absorbed.
Is there a way for the customer to get the benefits of the massager without applying the product?

Give your skin a refreshing mid-day boost by activating the high-frequency micro-vibrations of the device for an acupoint massage.
Massage the targeted area by holding on each acupoint for 30 – 60 seconds. Do not glide.
How to change the battery and what kind of battery is needed?

1.5v model L1154F A76 Battery
To change battery: Remove the eye concentrate tube from the eye massager device. Pull out the metal grip to replace the battery.
Eco-friendly

We keep your skin and the environment safe through sustainable formulations with recyclable bottling and packaging.

Read More

Plant A Tree

We are committed to planting 1 tree with every order you make, making planet Earth a better home for all.

Read More

Recycle & Reward

Recycle empty Porcelain bottles with us and be rewarded. The environment will thank you too!

Read More