Combination skin is a unique blend of different skin types, presenting both oily and dry areas. It usually manifests as an oily T-zone (forehead, nose, and chin) while the cheeks tend to be normal or dry. You may notice an unbalanced appearance, with visible pores in the T-zone and occasional breakouts, while other areas may feel tight or rough. This occurs due to varying sebum production levels across different facial regions.
Achieving harmony requires a tailored approach. Use a gentle cleanser and exfoliant to remove excess oil and unclog pores, followed by balancing toners and serums to regulate sebum production. Follow with a lightweight moisturiser on dry areas for hydration. Don't forget to regularly use a broad-spectrum sunscreen ensures overall skin protection.
YOUR RECOMMENDED PRODUCTS​
First, let us start with our recommended products that will help you achieve healthy skin.
THE ROUTINE
Now that we got the products covered, let's look into the ideal routine.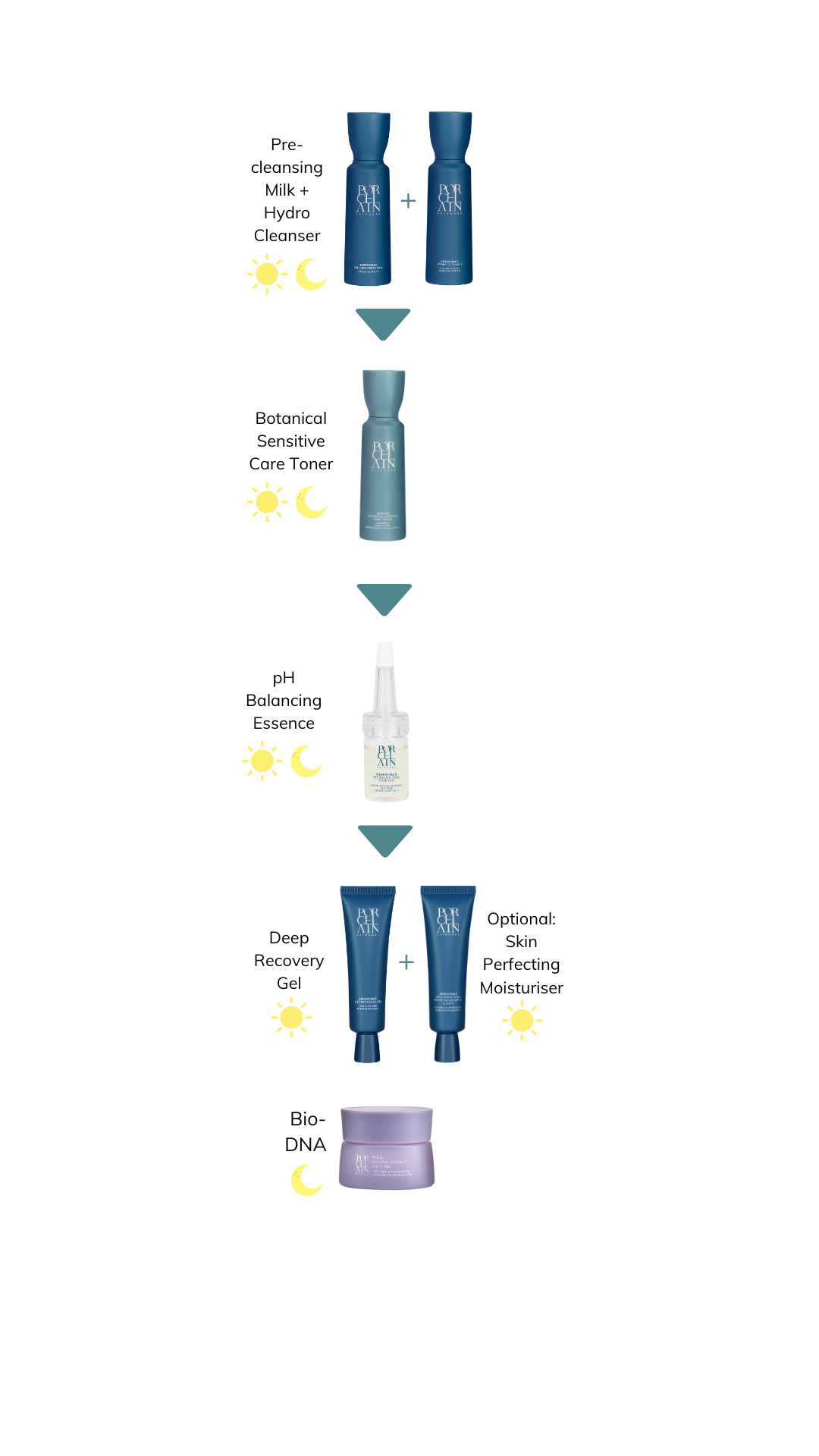 Every Morning and Night
Step 1:
Cleanse your face with Deep Cleansing Gel twice daily. Apply 3 to 4 pumps on wet/dry skin. Rinse.
Pre-cleanse with Pre-cleansing Milk at night.
-----------------------------------
Step 2:
Tone using Botanical Sensitive Care Toner. Moisten a cotton pad with lotion and swipe on cleansed skin. You may opt to spray directly onto your skin as well.
-----------------------------------
Step 3:
Balance your skin using 3 to 4 drop of pH Balancing Essence, spreading evenly on your face. Use another 2 drops on your neck.
-----------------------------------
Step 4:
Time to treat your skin with Deep Recovery Gel twice daily as a for skin recovery. Lightly massage a moderate amount onto your face and neck.
Optional: Deep Recovery Gel can be mixed with Botanical Soothing Gel to calm any skin redness.
-----------------------------------
Step 5:
Moisturise & Protect!
Apply Bio-DNA Defence Aqua Gel twice daily. Scoop a pearl-sized amount on clean skin. Massage gently onto your face, neck and decollete in upward strokes.
Recommended: Apply a thin layer of Skin Perfecting Moisturiser or other non-comedogenic sunblock before heading out during the day.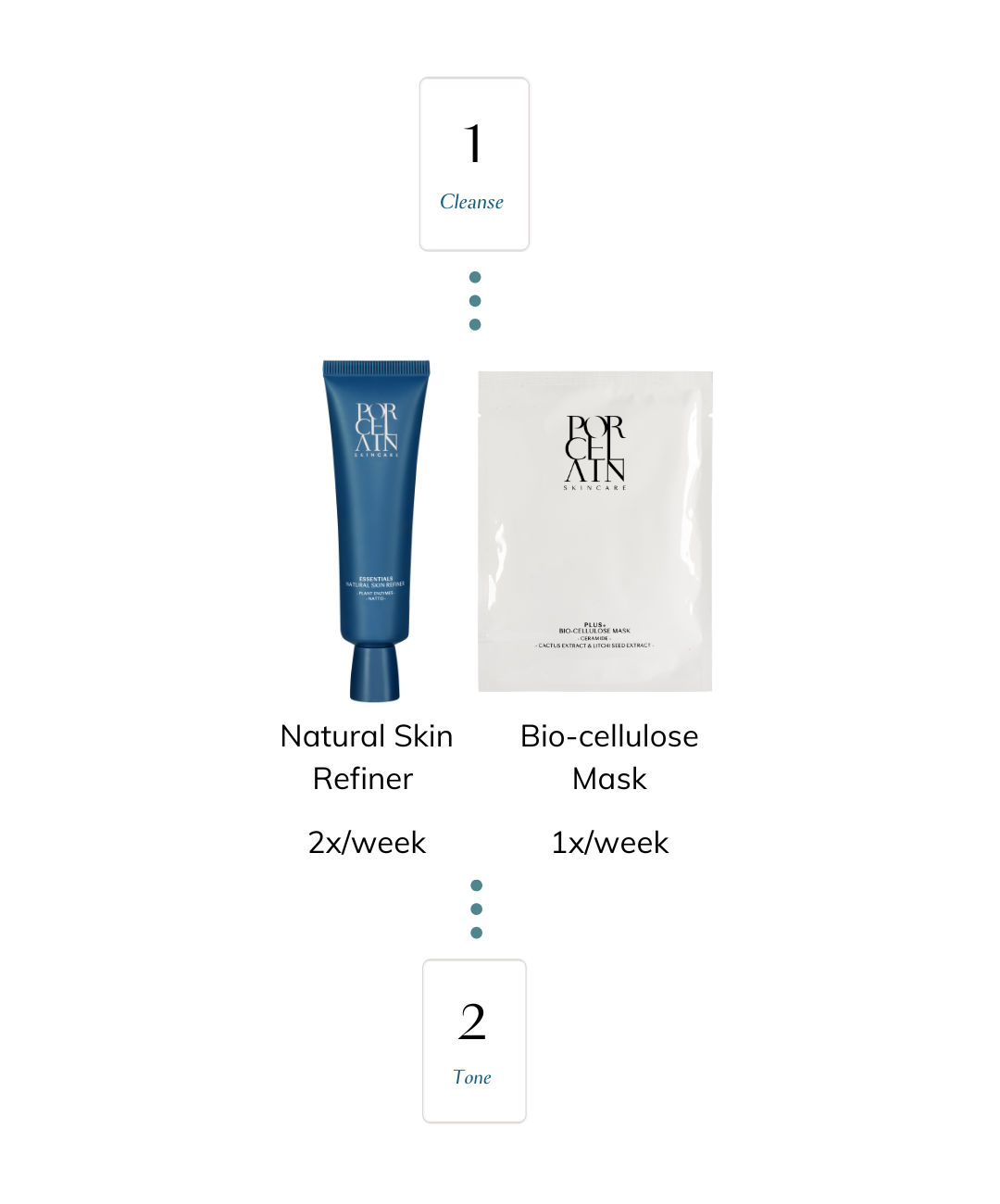 Weekly basis
Option 1:
Use the Natural Skin Refiner twice a week for maintenance. Immediately after cleansing, apply a moderate amount onto dry skin. Massage gently with your fingers in a gentle, upward circular motion.
Option 2:
Use the Bio-cellulose Mask at least once a week. or best results, use after Natural skin refiner.
Remove protective sheet from both sides. Apply the gel-like mask onto cleansed skin and leave on for 20 minutes. Apply rest of the serum on neck and decollete area.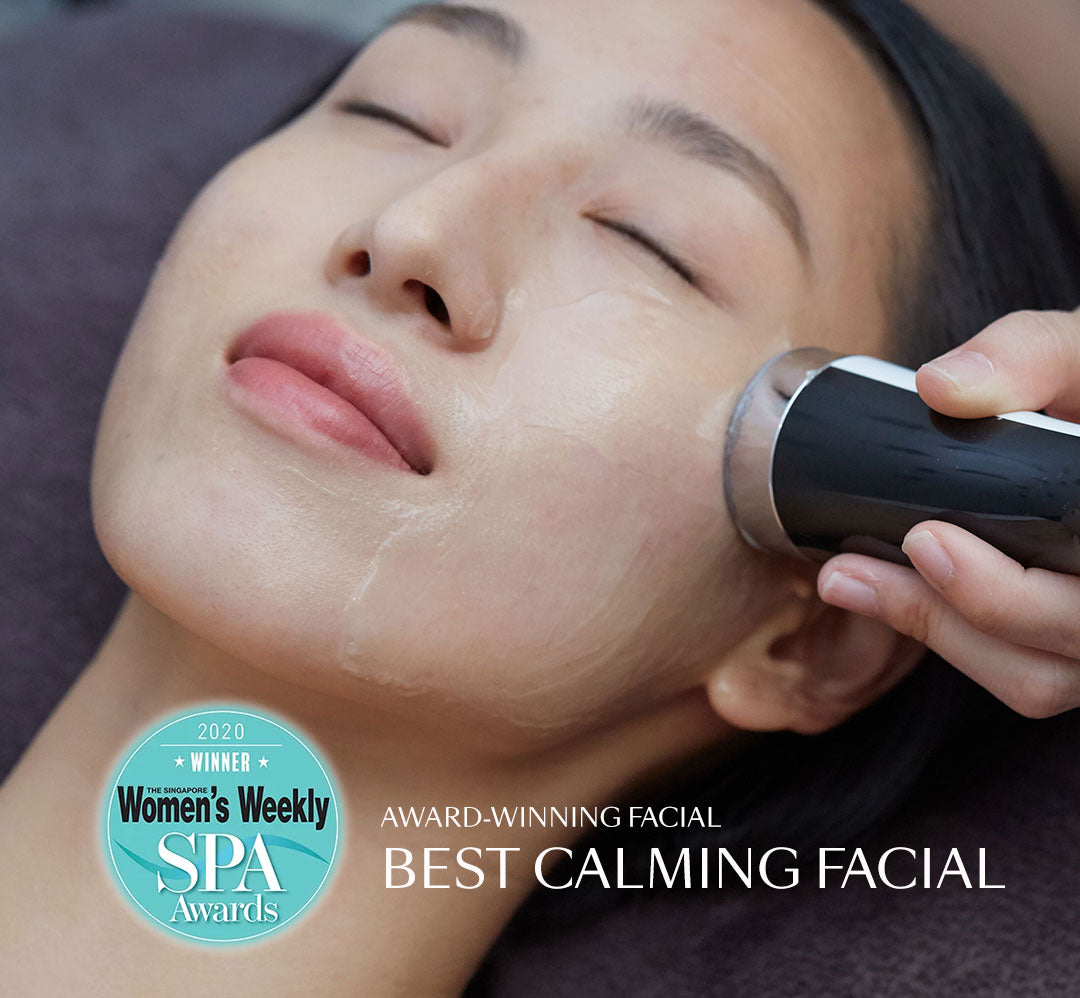 Monthly basis
To achieve ultimate glowing skin, we recommend for you to do facial treatments every 2 months or as suggested by our skin consultants.
A cheat sheet to hydrated looking skin. Allow us to help you attain your skin goals with these recommended facial treatments.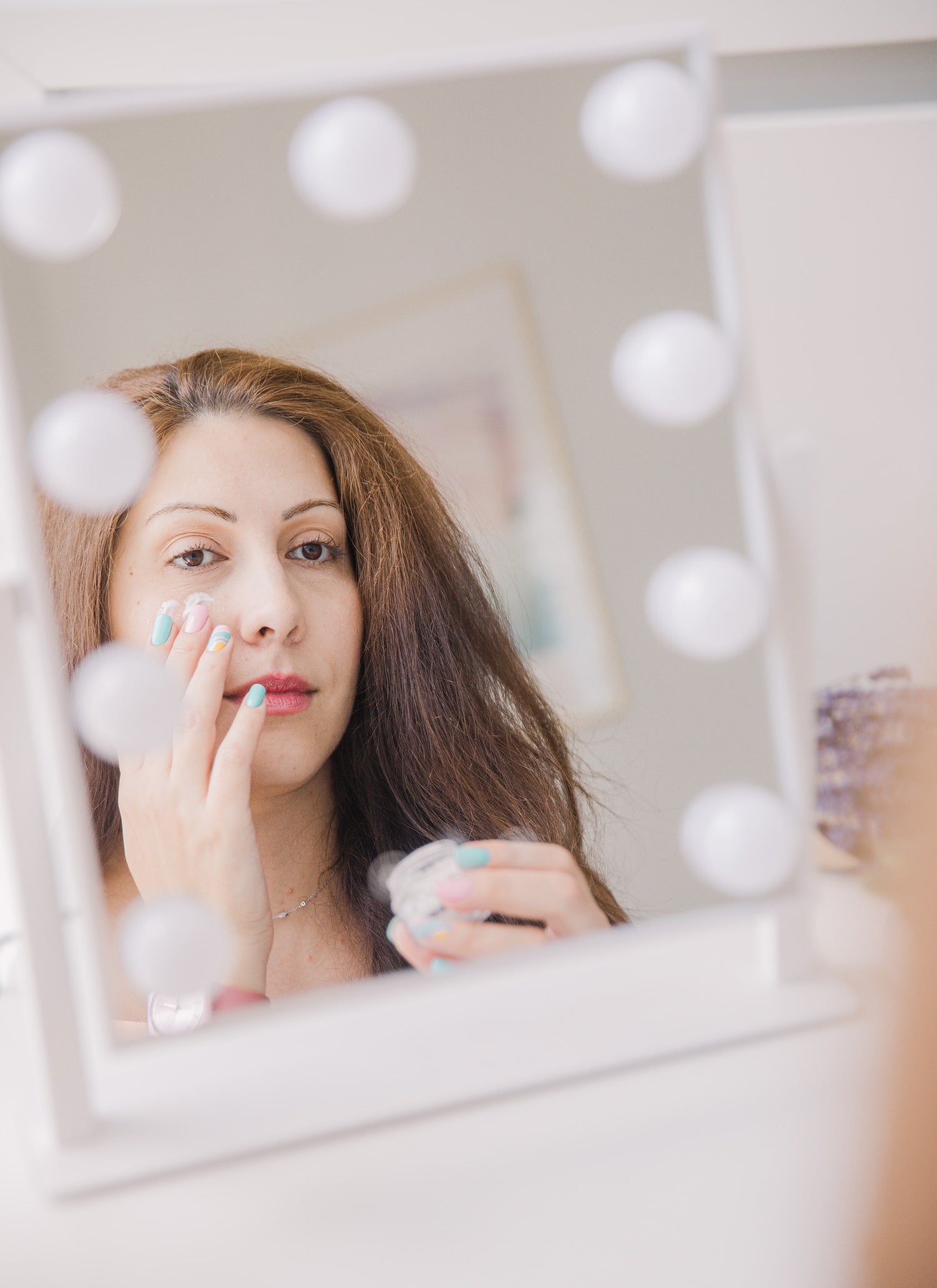 Not sure of your skin type?
Take our skin quiz to find out your skin type along with recommended products for your skin concerns.
Take the quiz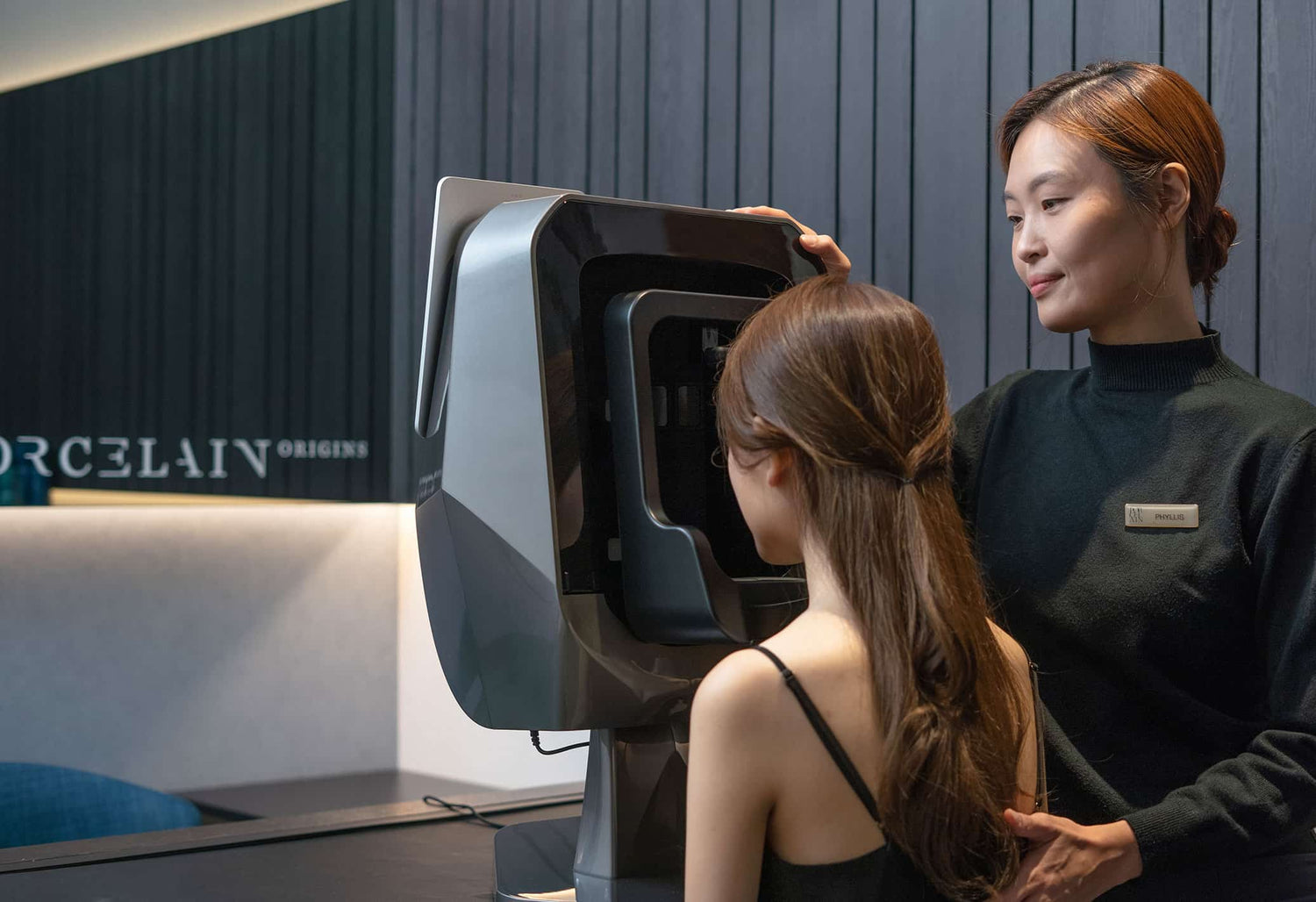 Skin Discovery Enhanced
Need to know more even more about your skin? Come for a session of Skin Discovery Enhanced.
We will do a comprehensive Q&A about you, followed with a thorough skin analysis using a device that zooms up to 80 times of your skin surface, allowing us to uncover the deepest secrets of your skin.
Find Out More